Ceiling repair costs $800 on average but can be higher or lower depending on the issue on hand. Ceiling problems include leaks, cracks, mold damage, and chipped paint.
But a few other factors can influence the final price, including your house size, location, the severity of ceiling damage, and the amount of work required.
So that you know how much these factors can affect the price, we'll go over some of them here. We'll also tell you how much it will cost to fix your ceiling by yourself.
How much does it cost to repair ceiling patch?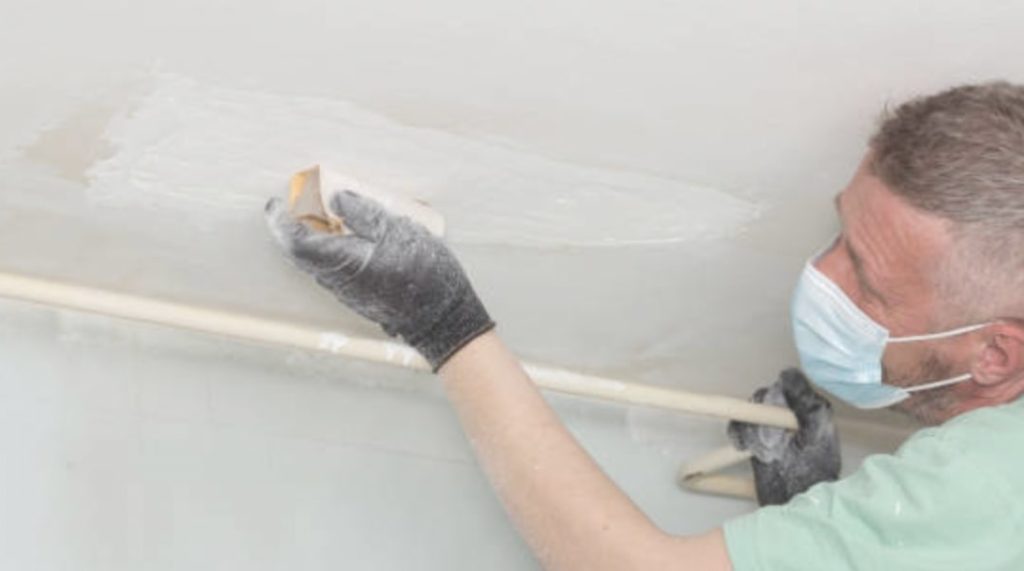 You may shrug off a damaged ceiling as a minor problem.
But appearances can be deceiving, as a ceiling can have a wide range of problems. It can be a small crack; an inoperable ceiling fan, which is tricky to remove; or a hidden structural problem.
Therefore it makes sense that ceiling repair can differ widely in costs. The typical range of ceiling repair is $360 to $1,260.
But you can have a ceiling specialist patch up a small crack for as little as $100 and resolve a structural issue for as much as $2,000.
Factors That Affect the Price of Ceiling Repair
Ceiling repair costs are dictated by the following things:
The age of your home
Main cause of the problem (e.g. structural, age, or leaks)
Home size and layout
Ceiling replacement material
Your location
Hourly labor rate
If subcontractors are hired
If decorative services are needed
How is ceiling repair calculated?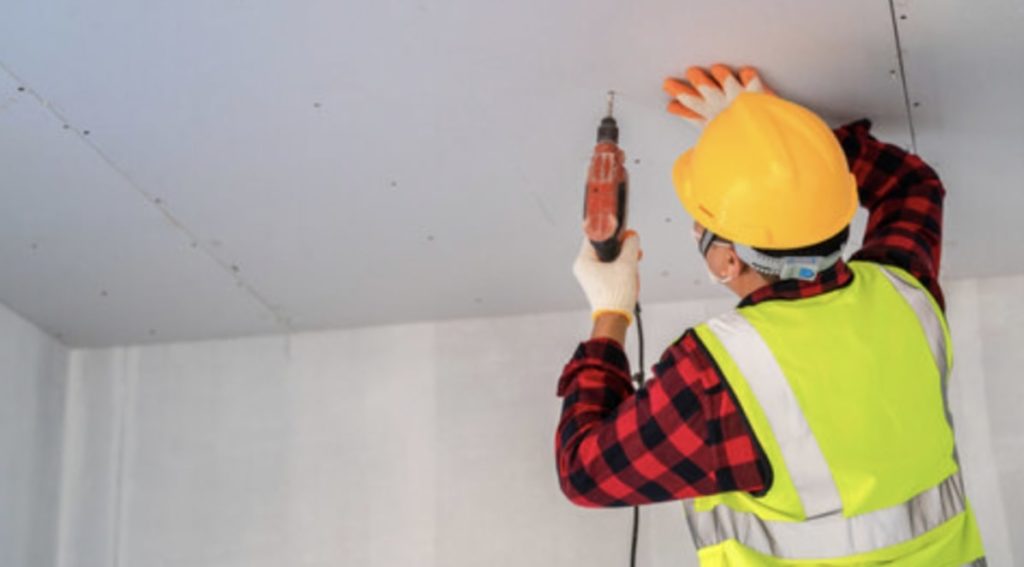 Ceiling pros charge clients every hour they work or per square footage of ceiling repair. Let's now look at how they come up with the total costs using these pricing models.
The first is simple. They simply give you an hourly rate, which is usually $60 to $90 an hour, but this applies only for small tasks, such as fixing cracks and holed portions.
As for payment by square footage, homeowners often pay around $45 to $90 per square foot of ceiling damage. Factored in this range is the type of material you've chosen to replace your current ceiling.
| Ceiling Material | Average Price |
| --- | --- |
| Drop tile | $2 - $17 per square foot |
| Classic drywall | $45 - $55 per square foot |
| Sheetrock | $50 - $60 per square foot |
| Plaster and lath | $65 - $80 per square foot |
| Popcorn ceiling | $75 - $90 per square foot |
In case you're wondering, drop tiles are inexpensive materials made from polystyrene or vinyl. While they aren't as durable as classic drywall or other ceiling materials, they're very affordable and suit handy people or DIYers.
Despite their low price, you may be compelled to pay a standard labor rate of $65 to $90 if you can't take on the repairs yourself. So, in the first place, relying on a ceiling pro would be much better.
How much does ceiling repair cost by location?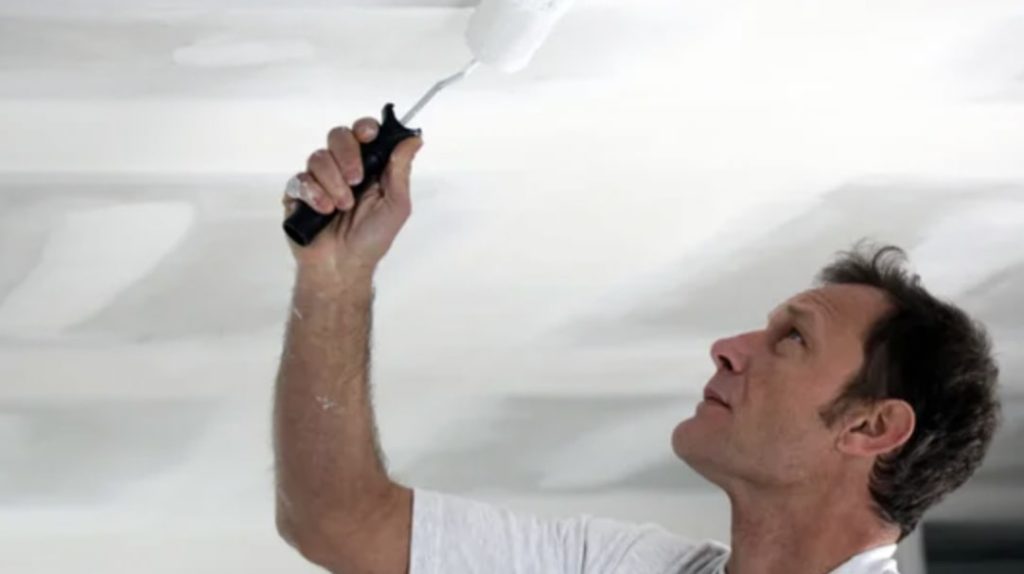 Also, relative to where you live, the general ceiling repair cost is different. Furthermore, don't forget to consider the ceiling material and supply rates too.
Depending on the manufacturer, ceiling material and supplies, such as plaster, spackle, paint, and related building materials, vary by the region you're in.
Here's a quick table comparing ceiling repair prices in some US states.
| US Location | Average Price |
| --- | --- |
| Florida | $400 - $1,380 |
| Texas | $470 - $1,230 |
| California | $550 - $1,660 |
| New York | $570 - $1,380 |
| Massachusetts | $580 - $1,000 |
Can I fix my own ceiling?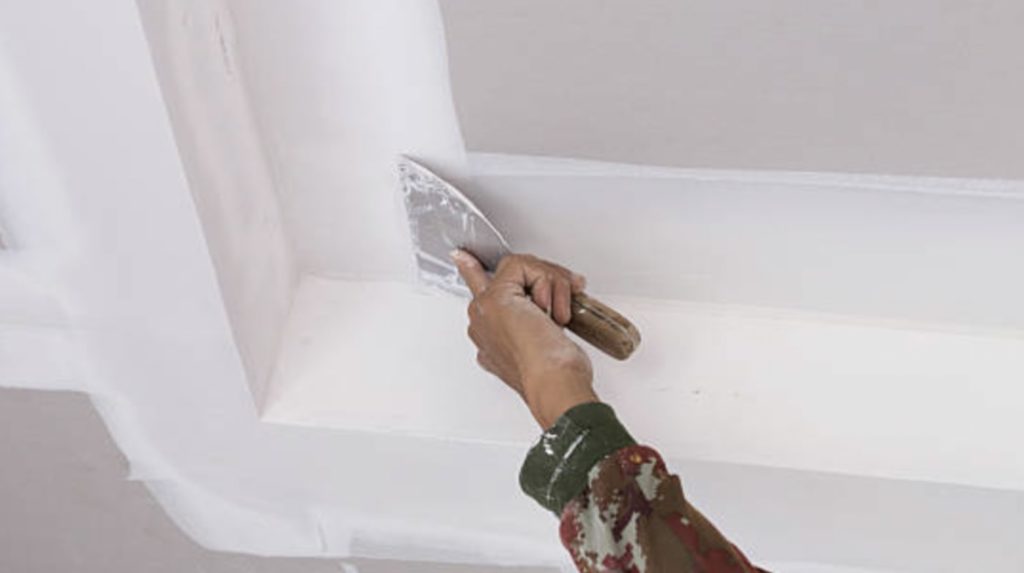 We strongly recommend only taking on minor ceiling repairs.
That's because major problems can involve electrical and plumbing works. Minor ones are safe for you to take provided that you have experience.
If you leave the work to the pros, you'll save time and effort and have utter peace of mind.
However, if the ceiling material is drop tile or you just need to touch up the same hue of paint, you can easily fix it without enlisting professional help.
To replace drop tiles, expect to pay between $2 and $17 per square foot. For paint touch-ups, prepare $200 to $600 to acquire the needed materials, including paint, primer, ladder, and drop cloths.
How much does ceiling repair cost by issue?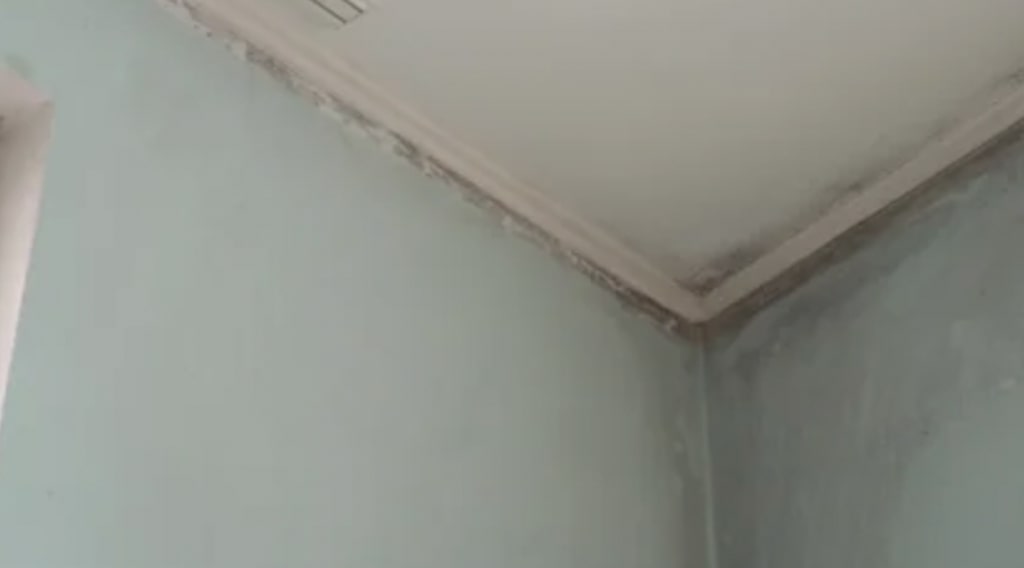 Earlier we already mentioned some ceiling repair issues, but let's now also tackle their costs below:
Water damage on the ceiling can be brought about by a range of problems. The most common are a leaking pipe, a damaged roof, and broken air vents.
Repairing a leaky pipe often costs from $175 to $3,000. Fixing air vents will incur you around $100 to $1,500, and repairing or replacing a roof will cost you $360 to $1,550 or $3.50 to $5 per square foot.
Small and hairline ceiling cracks can occur naturally over time or be caused by a problem with your house's foundation.
Repairing cracks on your ceiling cost somewhere between $100 and $500, including waterproofing it.
And as expected, calling a foundation repair specialist to remedy the situation can fetch a price up to $4,500 because the issue affects the entire house.
Patching ceiling holes can equate to an expense of $180 to $370, depending on the ceiling material and hole size.
A ceiling can be damaged this way if you have accidentally nailed through the ceiling from the upper floor or want to remove an old ceiling fan or chandelier, for example.
A sagging or "blobbed" ceiling can happen due to improperly placed insulation or spacing material over the ceiling.
Typically, you can expect to spend about $75 an hour for this repair job, although the material costs aren't included in this estimate.
Other Pros That Can Repair Your Ceiling
Some painters also specialize in ceiling repair. You can find them in these service lists: