The cost of painting a brick house differs on a case-by-case basis given the several factors involved.
Now in this guide, we will discuss the typical cost of brick house painting, the factors that affect it, how much DIYing it costs, and more.
What is the typical cost of brick house painting?
The average cost of painting a standard 2,500-square-foot brick house is about $7,000 or from around $3,500 to $10,500.
The low end of this range applies to small, simple homes since the work will be less difficult to complete.
Whereas the high end of the range pertains to large multi-story buildings, which can have hard-to-reach sides and gutters, as the work has greater safety risks and labor.
How much does painting a brick house cost by size?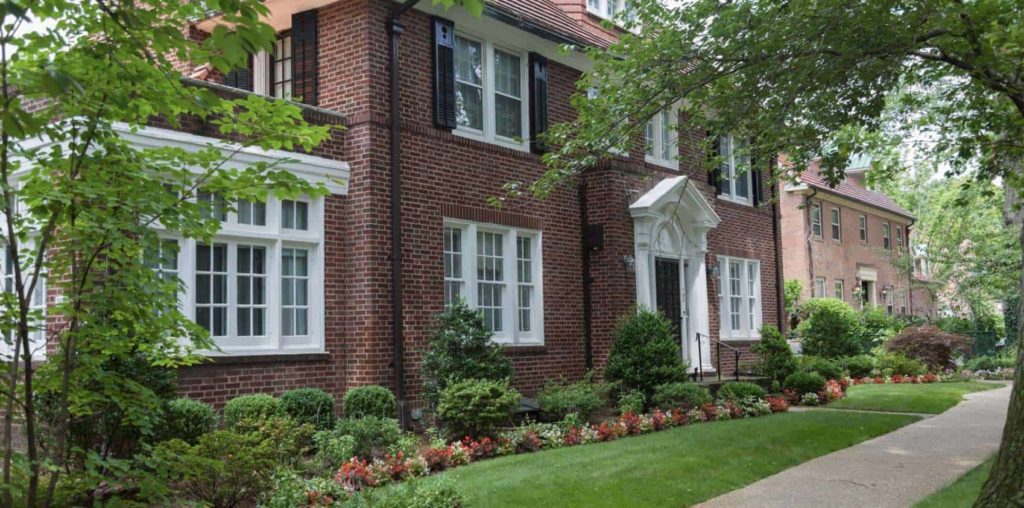 In terms of size, brick house painting normally costs $1.40 to $4.20 per square foot.
Aside from that, the number of coating your exterior brick walls can raise the price by about 20% to 30%.
For most brick houses, two even and succeeding coatings will do to make the new paint wonderful as well as wear and weather-resistant.
How much does brick house painting cost by method?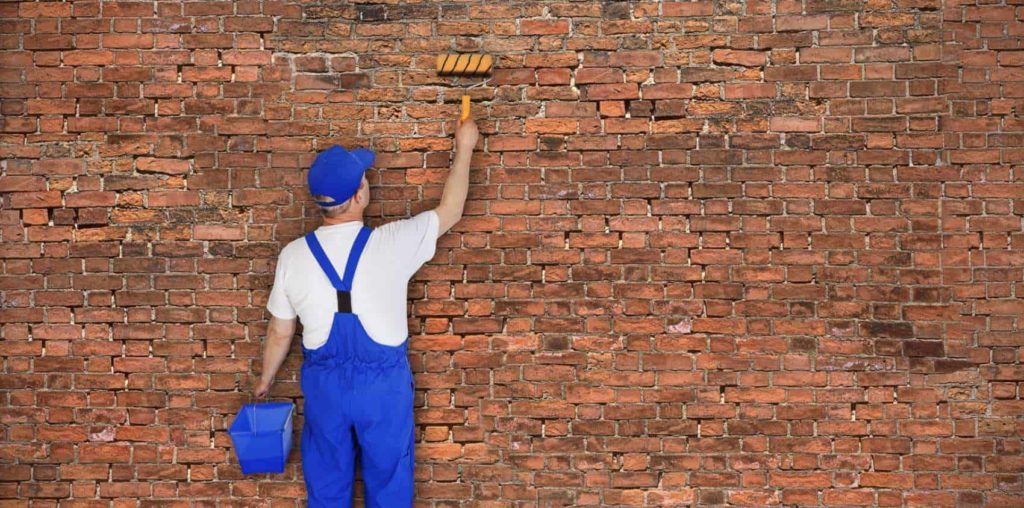 Below are different ways of painting a brick house and how much they usually cost. Note that the price ranges are computed for a home measuring 2,500 square feet.
Standard Painting – $3,500 – $10,500
Whitewash Painting – $2,225 – $4,000
Limewash Painting – $2,000
German Smear Painting – $1,500 – $3,500
Standard Painting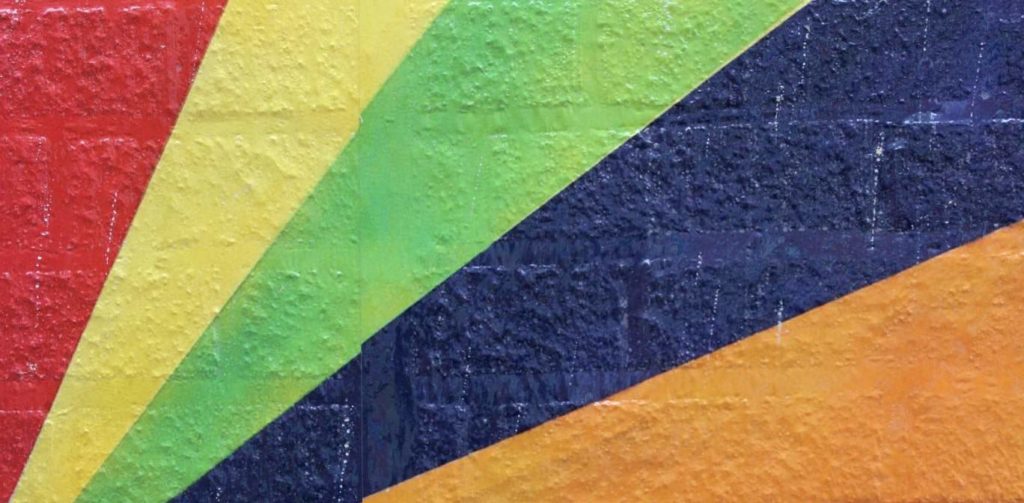 Coating the brick facade with standard paint is very expensive but is the most common. This method will give the brick wall a bold and solid color.
So the typical cost for this is $3,500 to $10,500, owing to the paint supplies and labor required. Note that the price range is computed for a home measuring 2,500 square feet.
Whitewash Painting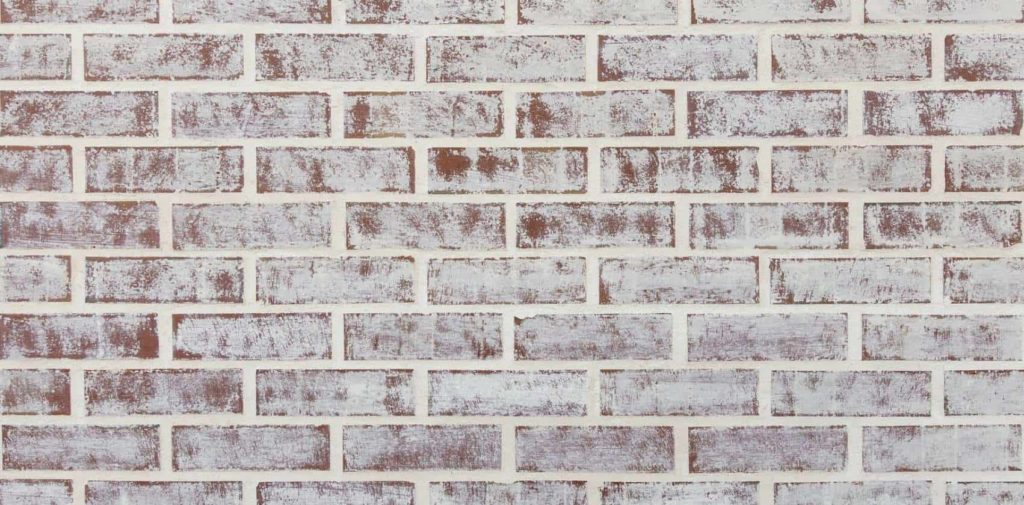 As the name suggests, whitewashing involves the use of diluted white paint or primer on the brick wall to soften its tone.
This painting technique will therefore result in a natural and classic appearance and texture, which many homeowners go for.
The general cost of whitewashing a brick home runs between $2,225 and $4,000. Note that the price range is computed for a home measuring 2,500 square feet.
This price range is in the middle tier compared to limewashing and German smear techniques.
Limewash Painting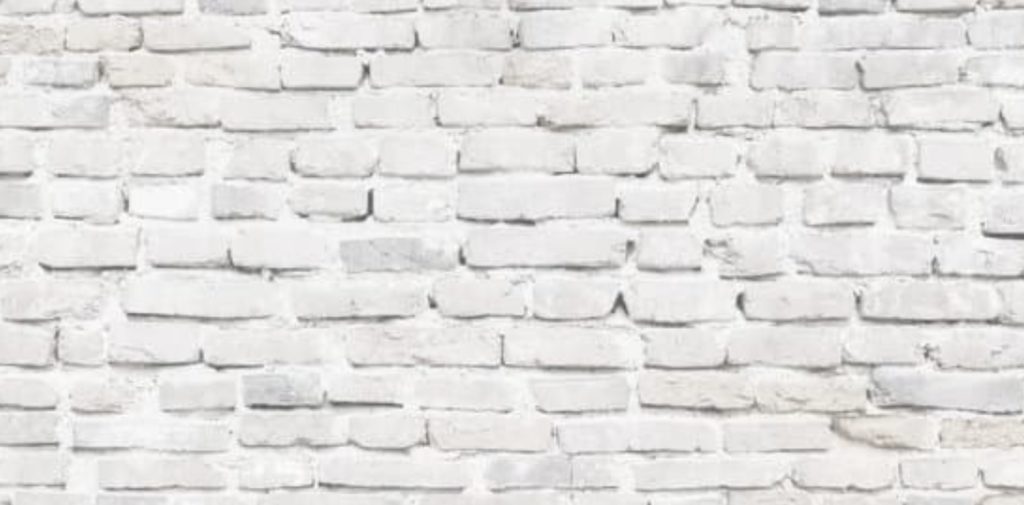 Limewashing is the process of using hydrated lime, chalky white or colored paint, and salt on the brick exterior.
This blend creates a soft, unique, and pleasing limestone look that reminds one of ancient Roman houses. It looks more natural than whitewashed brick walls.
It's also great because it has several advantages that make it last long.
Among them are UV, mold, and insect resistance as well as being breathable. The latter means it won't let moisture seep in to cause leaks or other forms of structural damage.
And most clients spend about $2,000 to limewash a brick house, so it is a more economical paint method. Note that the price range is computed for a home measuring 2,500 square feet.
German Smear Painting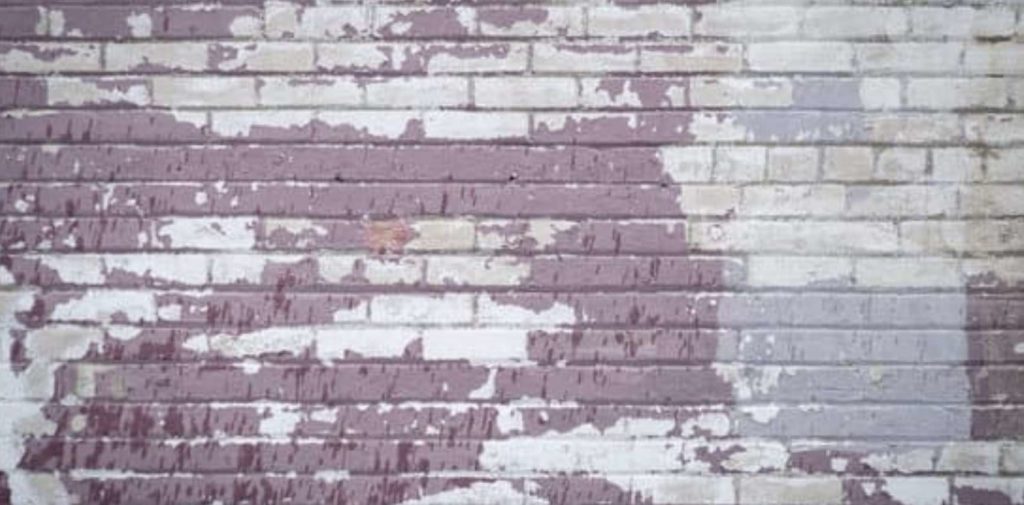 German Smear is a method of painting brick walls to have a beautiful faded and uneven style. This effect is achieved by using a wet mortar and wiping it off on the brick tiles before it dries up.
By the way, different color palettes can be achieved with a certain brick color and mortar hue.
It got its name because this is the style used on cottages and castles of Old Germany.
Also, painting a brick house with the German Smear technique often costs between $1,500 and $3,500 depending on the extent of the work. Note that the price range is computed for a home measuring 2,500 square feet.
What are the cost factors of brick house painting?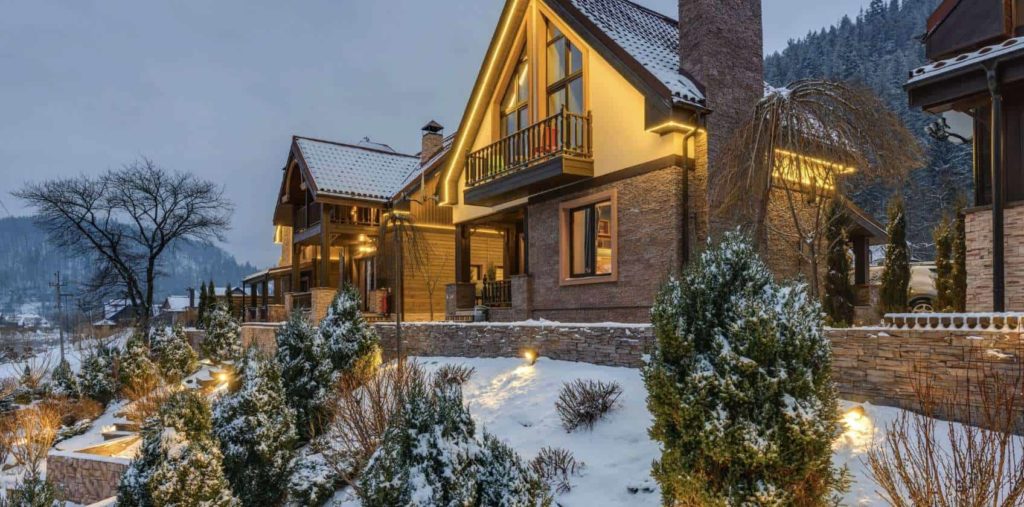 Let's now look at the factors that influence the cost of painting a brick house:
Location
House size and structure
Prep work
Brick paint type
Location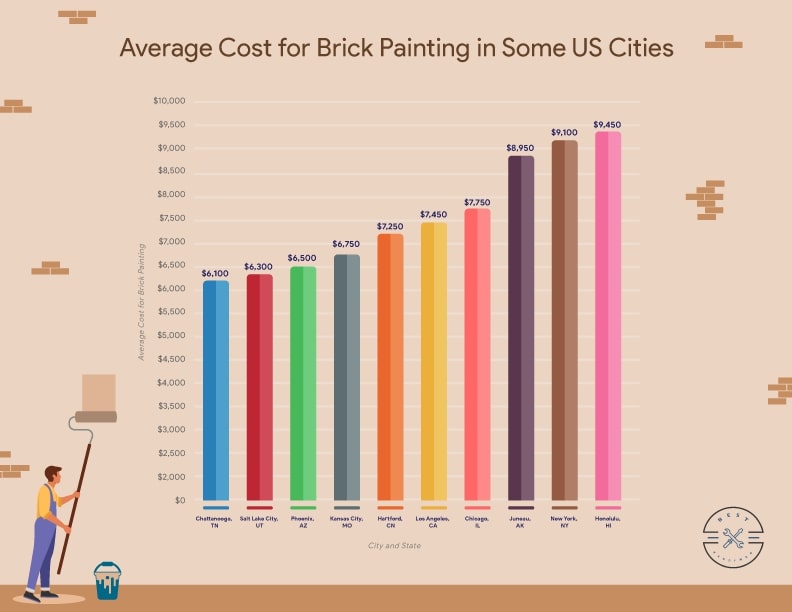 The location of the brick house will impact the labor rates you will pay your painting contractor.
Basically, certain cities and states charge higher prices because of the higher cost of living there. Thus, if you live in one of these places, then you will spend more on the project.
Please look at the table below to know and compare the rates of brick painting by location. 
| City and State | Average Cost for Brick Painting |
| --- | --- |
| Chattanooga, TN | $6,100 |
| Salt Lake City, UT | $6,300 |
| Phoenix, AZ | $6,500 |
| Kansas City, MO | $6,750 |
| Hartford, CN | $7,250 |
| Los Angeles, CA | $7,450 |
| Chicago, IL | $7,750 |
| Juneau, AK | $8,950 |
| New York, NY | $9,100 |
| Honolulu, HI | $9,450 |
House Size and Structure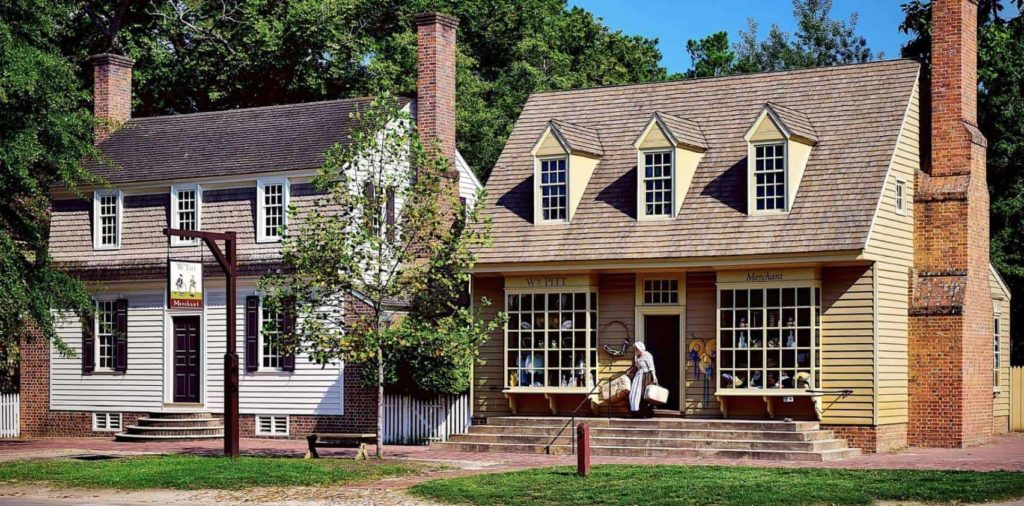 Besides the location, the house size will dictate the majority of the cost of having your brick house painted.
Of course, a single-story brick house or cottage is easier to paint than a multi-story one. The cost is higher if the building has a complex design with multiple gabled roofs and gutters that need to be painted.
Consequently, the work will take longer and be harder to do. Also, special tools and equipment like scaffolding might need to be set up and used to perform the paint job.
All of these things will contribute to an increased final price. So generally, if you have a fairly large house, you should have more budget to spare for the service.
Prep Work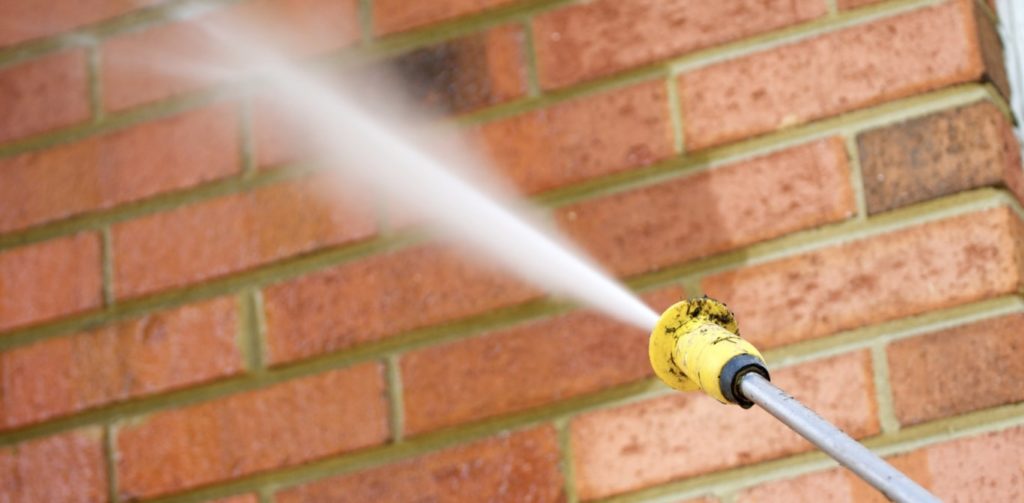 There are a lot of things that have to be carried out before the brick house is painted.
These include inspection, pressure washing, patching, caulking, sanding, and priming.
All of them have to be done by your painting contractor, so the age and condition of the brick wall will affect how much they will charge you for pre-painting work.
Given the laborious effort needed, some clients even hire a paint removal pro to strip away the old coating, paint, and finishes, allowing the painter to focus on their work.
Generally, a paint removal service on a brick exterior costs $4.94 to $10.49 per square foot.
Labor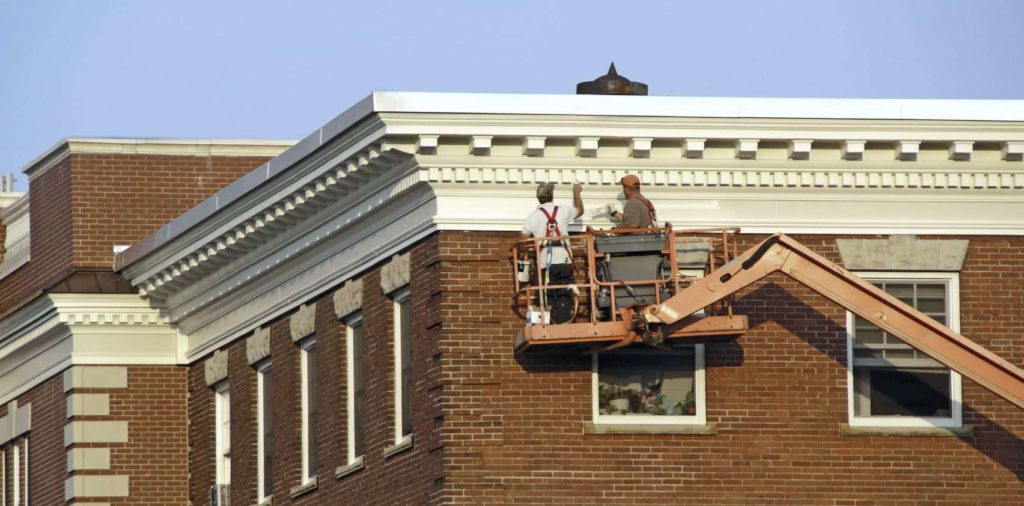 Labor comprises all that the professional painter will work on including the actual painting of the brick house and the preparation work.
Normally, a painter will charge their clients approximately $200 to $500 per day for a house of 2,500 square feet. Expect a higher price if you hire more than one painter.
Brick Paint Type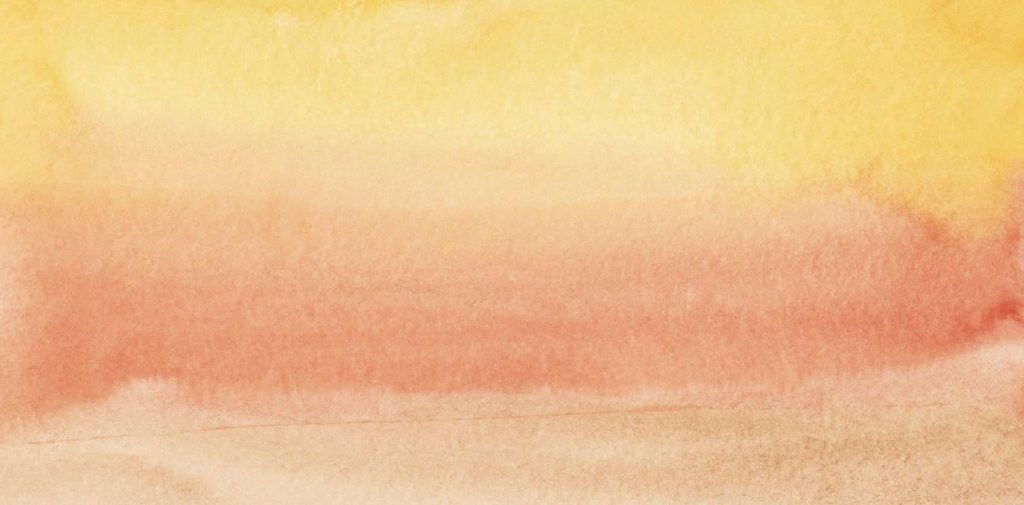 The paint supplies you will use will also add up to the overall price of brick house painting.
You will need a brick primer and paint, with the former costing from $20 to $50 per gallon and the latter $25 to $150 per gallon, depending on the type of paint.
Specifically, buying acrylic paint will cost you $25 to $70 per gallon. On the other hand, getting mineral-based paint will translate to a higher price of $100 to $150 per gallon.
And for the entire project, a ballpark figure of the cost of paint supplies is somewhere between $600 and $1,100.
What is the difference between acrylic and mineral-based paint?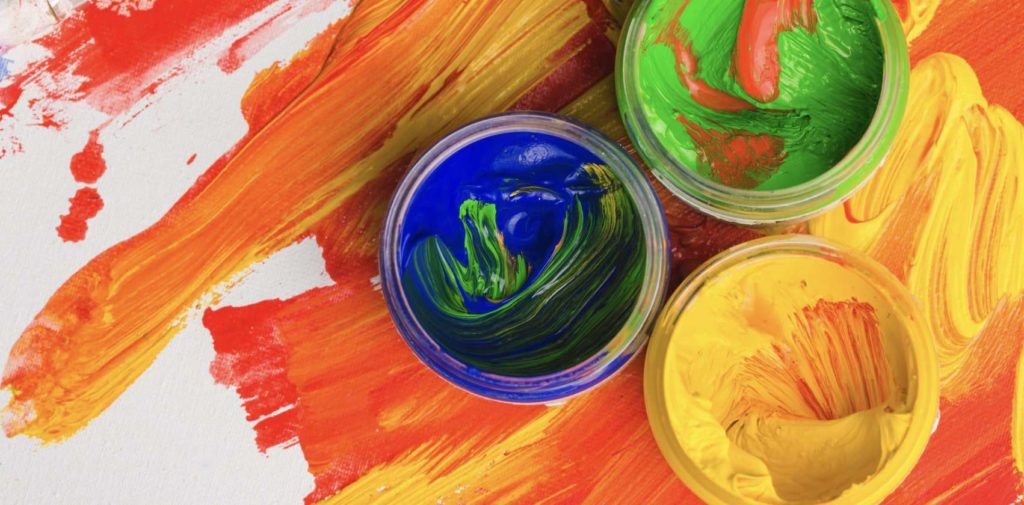 The key difference between the two types of brick paint is acrylic paints simply adhere themselves to masonry, while mineral-based silicate paints chemically bond with the brick surface to become a permanent part of it.
Being cheaper and more common, acrylic paints are mostly used to refresh masonry paint temporarily as well as to make them water and weatherproof.
Meanwhile, mineral-based paints are a wise choice because they greatly protect the brick surface from structural damage like cracks, leaks, and fungal spots.
Is it sensible to paint a brick house myself?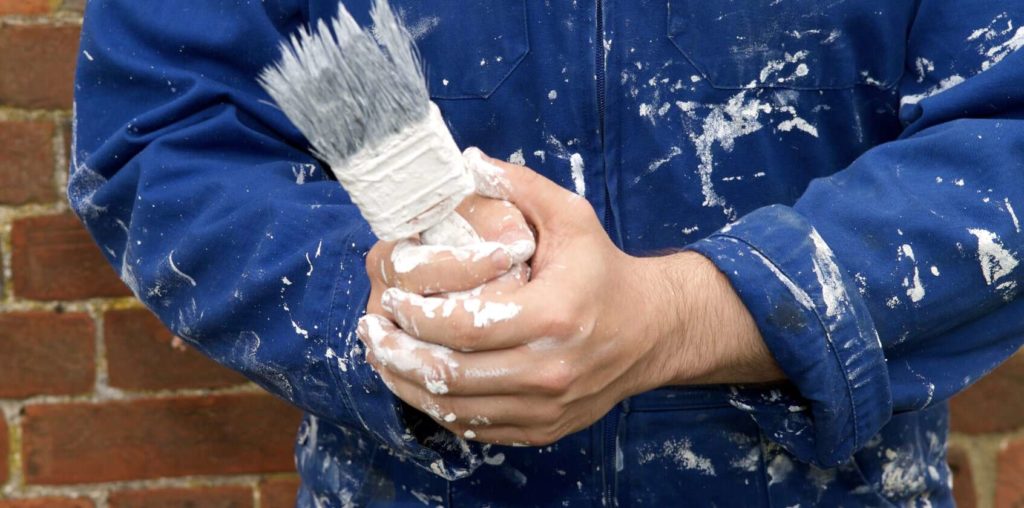 Doing all the brick painting and prep work yourself is not sensible if you don't have the skills and experience.
The preparation work is crucial to the success of the painting. If you mess up here, then all the subsequent work and time will just be wasted.
If your painting is not done properly it will ruin the appearance and finish of your valuable brick house.
But if you have the inclination, confidence, and skill to do the project well and safely, nothing is stopping you from carrying out brick painting work alone or with a friend.
How much does DIY brick house painting cost?
DIY brick house painting costs significantly less than if you'll enlist the help of a pro painter.
Most of the price will be taken up by the materials you need, especially by your choice of paint, since there's no professional labor involved.
Now here is a complete list of the cost of things you'll need for painting a standard 2,500-square-foot house, which should require 15 gallons of paint more or less:
| Painting Supply | Cost |
| --- | --- |
| Painter's tape | $7 |
| Paint sprayer (rent or buy) | $35 - $85 |
| Pressure washer (rent) | $40 - $100 per day |
| Paint brushes | $10 |
| Paint bucket (only if brushes are used) | $12.0 |
| Paint tray | $8 |
| Drop cloths | $30 |
| Putty or caulk | $10 |
| Caulking gun | $15 |
| Ladder | $50 - $80 |
| Disposable painter's masks | $20 |
| Disposable painting gloves | $8 |
| Safety goggles | $12 |
| 15 gallons of exterior paint and primer (approx.) | $375 - $2,250 |
How do I paint a brick house?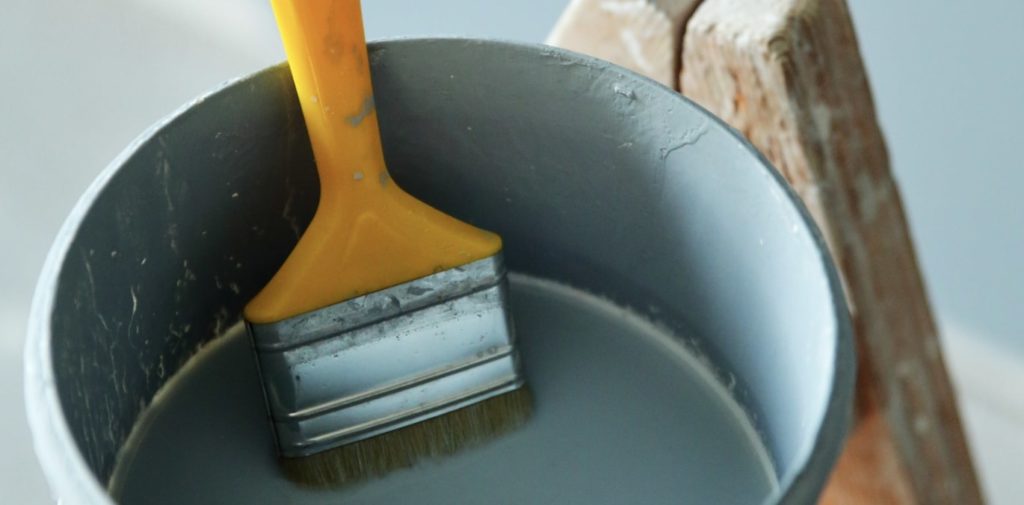 The following are steps for painting a brick house should you decide to do it yourself:
Pressure wash all sides of the brick house, and leave it for 2 days to dry completely.
Seal minor cracks and gaps on the brick surface.
Using a drop cloth, cover the nearby light fixtures, doors, and windows so the paint won't splash onto them.
Spray-coat the brick wall with an even layer of primer. Wait until it fully dries.
Apply the desired paint on the brick wall. Remember to use a paintbrush to coat smaller components like moldings and crevices. And then let the paint dry.
Properly store or dispose of the remaining paint.
Some Useful Tips for Painting a Brick House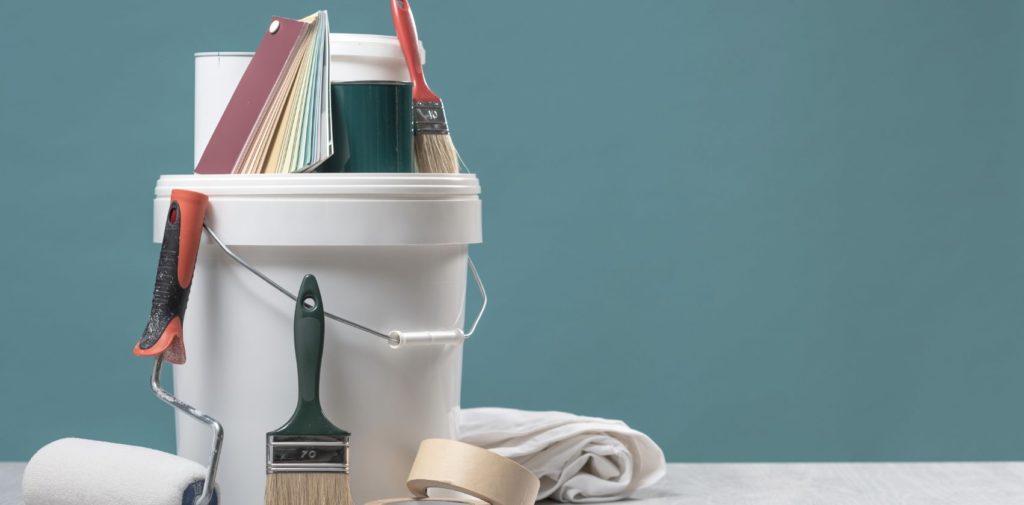 Additionally, you might want to check out these helpful tips and advice for brick house painting:
Choose only great-quality paints that are made for brick exterior walls for the best results. Examples of these are latex and mineral-based paints.
Do not paint badly cracked, uneven, or damaged brick areas right away. They have to be sealed because water can seep into them easily.
Prep up a brick surface before it is painted. That is because 95% of good painting is dependent on an even and smooth surface.
Check with the relevant authorities first if you plan to paint an old or historical home. There may be certain restrictions in carrying out this kind of work.
How do I save money on brick house painting?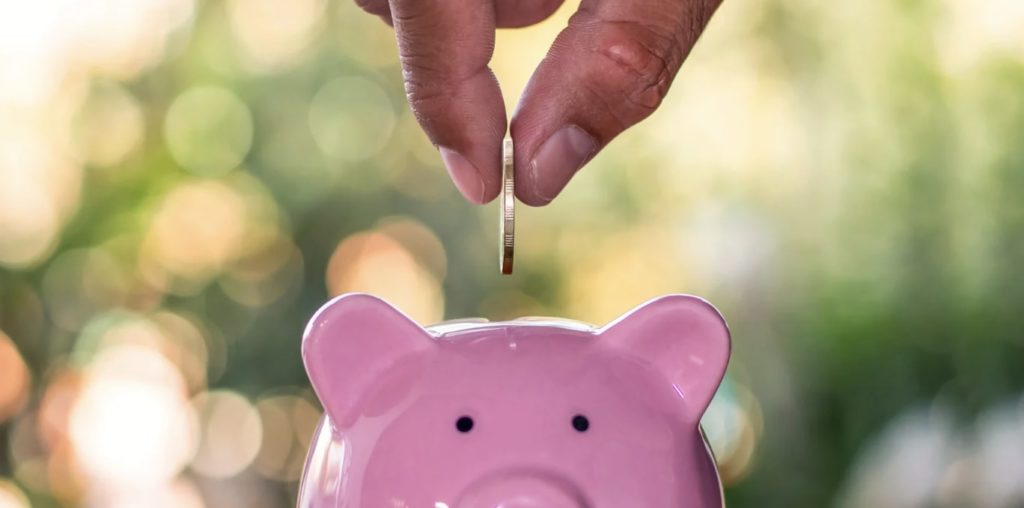 You can save money on painting your brick exterior by following the simple tips noted below:
Use only a few paint colors
Buy decent paint and equipment
Save the paint for future projects
Borrow the needed items
1) Use only a few paint colors
Rather than buy three or more paints, which will hurt your wallet, you can use just one or two for your building's facade.
With some skillful painting, you can achieve a refreshed, bold, and great coat and finish for your brick house.
2) Buy decent paint and equipment
Don't invest in sub-par paint and equipment, as it will just translate to more expenses in the long run.
Not only will low-quality paints, tools, and equipment give you a cheap, easily damaged result, but they can also compromise your home and family's health and safety.
3) Save the paint for future projects
Because you already have all the things, you won't need to get them for a future painting project.
You can simply reuse the paint until there's no more, and the high-quality tools are always on hand if you need them.
4) Borrow the needed items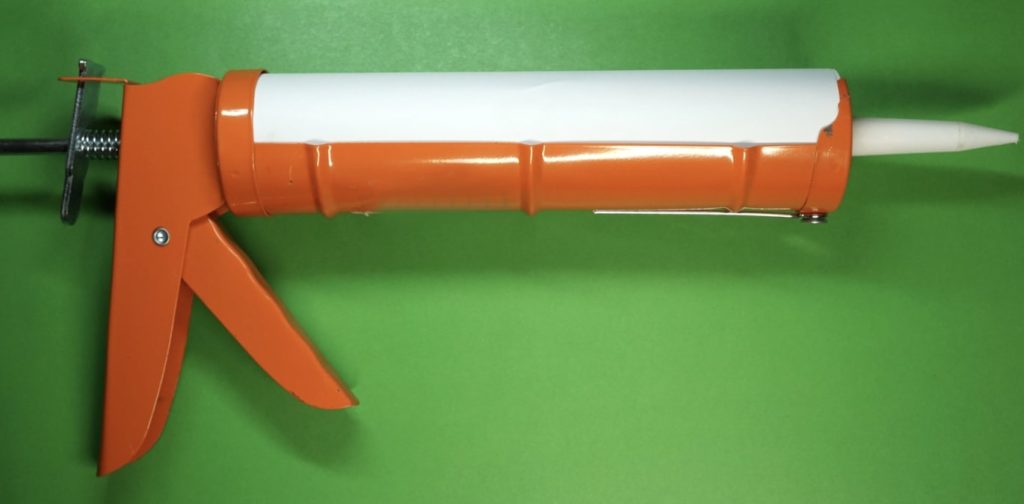 Some homeowners insist on buying the materials they need for DIY painting even if they are expensive.
However, it would help you spend a lot less if you just borrow the tools you need from a neighbor, friend, or family member, especially the caulking gun and power washer.
That is if you won't need to use them other than for the painting work that you want to do. And as a result, you will not only save money, but you'll save time and effort as well!
FAQs about Painting a Brick House
Other Resources on House Painting
Aside from this article, you may be interested in the following house painting guides: