Roofing jobs, particularly repairs, replacements, and installations, shouldn't be done all by yourself. Unless you're a roofing expert, you won't be needing the top roofers Nottingham on this list!
On the other hand, if you don't know anything about roofing work, then you're certainly in the right place to get the help you need.
After checking out countless websites and doing hours of research, we finally found the 6 best roofing companies in Nottingham. Let's check them out!
1.     M & S Roofing Services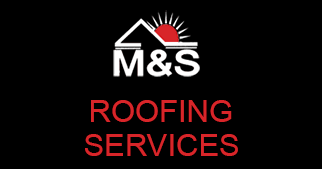 Best For
Roof Repairs
Services Offered
Emergency roofing services

Roof repairs

Flat roofing and guttering

Chimney installation and repair

Slating and tiling

Address
36 Campbell Drive,

Carlton, Nottingham, NG4 1RD

Contact Information
0115 940 2395
Website
https://roofingcontractorsnottingham.com/
M & S Roofing Services is staffed with trusted roofers with decades of experience in the field and 100% commitment to providing safe services. If you're in need of emergency repair services, their team will be with you at once, ready to offer the most appropriate solutions for your situation. With M & S Roofing Services' combined roofing experience and expertise, they're confident that they can handle any roofing job you give them.
2.     Trent Building & Roofing Ltd

Best For
Quality Yet Affordable Roofing Services
Services Offered
Flat roofing

Roofline services

Roof repairs

Roof replacement, installation, and cleaning

Industrial and commercial roofing solutions

Roof safety and health assessments

Address
Office 114, 1 Hanley St, Nottingham NG1 5BL, United Kingdom
Contact Information
0115 8714656; 07417 413255
Website
http://www.trentbuildingandroofing.co.uk/
Trent Building & Roofing Ltd is proud of its team of licensed roofing specialists who can offer reasonably priced services. Indeed, hiring them is never a bad idea even if you're in a tight financial situation. With their help, installing new roofs, completing replacement projects, and getting quality repair services will never cost a fortune. To find out more about the company and its services, visit this website: http://www.trentbuildingandroofing.co.uk/.
3.  Marlite Roofing and Brickwork

Marlite Roofing and Brickwork is a professional, family owned business with over 23 years of experience and specializes in all types of roofing, including new roofs, both slate and tile, storm damage and EPDM rubber flat roofing. They undertake all aspects of roofing both for individual domestic clients and commercial clients alike and they work diligently to ensure that they not only meet your requirements, but also exceed your expectations with their client based approach.
Marlite Roofing and Brickwork is dedicated to ensuring that all their work is completed to the highest standard and quality with an excellent reputation with all of their existing customers. 
They are committed to providing the highest quality of customer service, honest guarantees and a proven track record for a successful domestic roof construction/repair, with 1000's of roof repairs on domestic properties of all types and ages already completed. 
They also offer a free, no obligation quote, a comprehensive evaluation of your roof/chimney/guttering or brickwork. The trust of the client is a top priority for them, so, to ensure this, photographs of the problem areas are taken and shared with the client and an appropriate solution discussed, along with the price of the work which will be completed to the highest standard and comes fully guaranteed. 
4.     Rain Defence Roofing Ltd
Best For
EPDM Flat Roofing
Services Offered
Domestic and commercial services

Flat roof installations and replacements

Roof repairs

Fascia and guttering services

New build installation/construction

Address
102 Appledore Ave, Nottingham, NG8 2RW
Contact Information
01159 250 283; 07411 806 185
Website
http://www.raindefenceroofing.co.uk/
Rain Defence Roofing Ltd is a company that specialises in handling EPDM flat roofing work. Commonly, they deal with leaky flat roofs, providing effective solutions that last for a long time. The company also has a reputation for conducting quality roof installations, replacements, and construction services. In addition, if you need help doing any work related to fascias and guttering, their team would gladly help. Just give them a call at 01159 250 283 or 07411 806 185 to discuss your needs.
5.     Rhodes Roofing Ltd

Best For
General Roofing Work
Services Offered
Roof repairs and installations

Flat roofing

Slating and tiling

Guttering work

New roofs and supplication of roofline products

Fascias and soffits

Address
Unit 1 Garnett Court, Nottingham, NG3 2ET
Contact Information
0115 941 2003
Website
http://rhodesroofing.co.uk/
For premium quality roofing products and services, you'll never make a mistake in choosing Rhodes Roofing Ltd! This company offers a wide range of roofing solutions including, but not limited to, repairs, installations, slating, tiling, and guttering. Approved by local authorities to carry out roofing jobs, Rhodes Roofing Ltd is the name you can trust for quality and safe services. To get in touch with them, dial 0115 941 2003 on your phone today.
6.     Nottingham Building & Roofing Ltd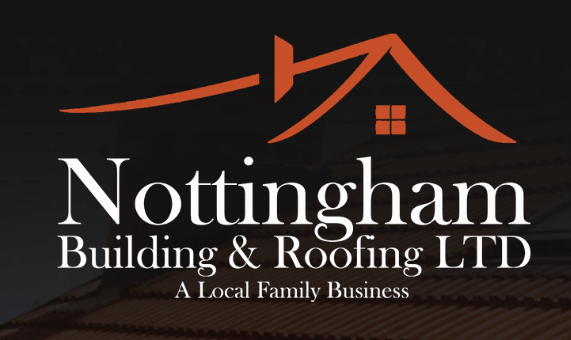 Best For
General Roofing Work
Services Offered
UPVC roofline and repairs

Roof installations and repairs

Flat roof services

Roof cleaning

Guttering and exterior painting

Address
50 Austin Street

Nottingham NG6 9JU

Contact Information
0115 871 5101; 0800 474 8938
Website
http://www.nottinghambuildingandroofing.co.uk/
Free estimates, experienced tradesmen, and wide-ranging quality services are just some of the reasons why many people continue to depend on Nottingham Building & Roofing Ltd. The company excels in providing superior roofing services, covering everything from roof repairs, installations, cleaning to exterior painting. Moreover, they only work using the best roofing materials available in the market, ensuring that every customer will be satisfied with the final output.
7.     M A Roofing Services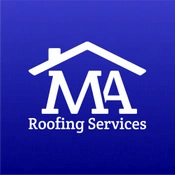 Best For
Comprehensive Roof Repairs
Services Offered
Roof repairs and installations

Pre-installation inspections

Year-round installations

Fascias and soffits

Leadwork

Insurance work

Address
21 Chestnut Dr, Nuthall, Nottingham NG16 1FB, United Kingdom
Contact Information
0115 9169071; 07982 707532
Website
https://maroofingservices.co.uk/
M A Roofing Services always do what they do best — deliver roofing services with the highest quality of workmanship. Their team is experienced when it comes to handling re-roofs, repairs, and even chimney work. Through their dedication and use of premium quality parts and equipment, you can expect them to provide exceptional roofing services at all times. To see the complete list of their offers, you may visit their website at https://maroofingservices.co.uk/.
8.    Repair Protect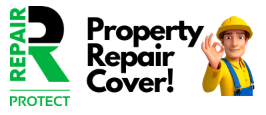 Best For

Residential Restorations

Services Offered

Electrical, Plumbing, Heating, Painting, Garden, Home Maintenance

Address

Kemp House 160 City Road, London, EC1V 2NX

Contact Information
0115 969 9931 |

[email protected]

Website
http://repairprotect.co.uk/
At Repair Protect, they have been supporting homeowners, landlords, and letting agents for over 10 years. They provide an extensive range of services at friendly affordable prices with an unparalleled satisfaction rate to ensure a long-lasting relationship with their clients.
Repair Protect works to ensure people's comfort at their home whilst standing for quality, safety and credibility, so you could be sure about their work. They also accept phone calls and request 24/7 so you could resolve any problem whenever you need.
9. Armstrong Home Renovations

Armstrong Home Renovations is a Calgary-based renovations company serving Albertans for over 10 years, with over 20 years experience in the field. They strive to provide exceptional service for any home or business owner that is looking for the best quality of work with the most competitive pricing.
They found that there is a gap in the market for high quality renovations for the customer that may not have a big budget.Thus, Armstrong Home Renovations goes the extra mile to find the best prices for your materials, finding the right quality of product for your needs and budget.
Armstrong is a family-run business that puts the care and attention into each project as if it were part of their own family. Customer satisfaction is their top priority and they are not happy until you are.
10. JTC Roofing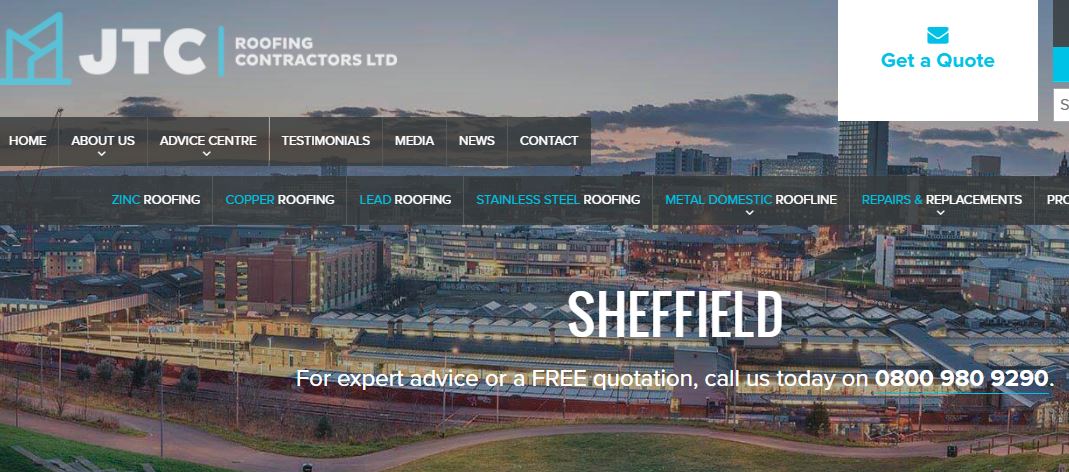 JTC Roofing is we are immensely proud of every piece of roofing work their team members carry out. With over 15 years' experience, their team of roofing contractors can provide solutions for domestic, commercial and industrial roofing services. They offer free advice and surveys – no obligation!