A roofing task is never a thing that you shouldn't be taken lightly, most especially if it involves installation or repair work. You can try to do it yourself, but you must be aware that your safety might be compromised. This is especially true if you need to go up on the roof and do all the work on your own. Unlike expert roofers, you may not have the proper skills and equipment to do what needs to be done.
That being said, why not just leave this to the experts? They do it everyday and they're trained to conduct various types of roofing work. They can also do so much more than that and if you want to find out more about it, check out these 6 best roofing companies in Bristol. They are indeed great examples of expert roofers that can do a lot of great things for you.
1.     Sage Roofing South West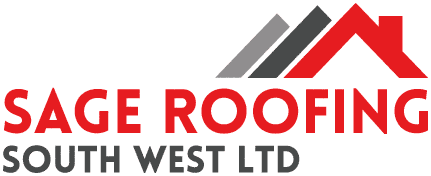 Best For
Affordable Roofing Services
Services Offered
New roofs

Flat roofing services

Roof repairs

Leadwork

Gutters, soffits, and fascias

Address
68 Downend Rd, Bristol BS16 5UE, UK
Contact Information
0117 377 8741; 07970 122495
Website
https://www.sageroofing.com/
If you doubt that you can get high-quality roofing services at affordable prices, well Sage Roofing South West is here to make your worries disappear. For over 25 years, this company has been helping Bristol residents have a durable and long-lasting roof without depleting their funds. They provide a detailed quote before any work starts so you know exactly what costs are included. And because they only offer honest and reliable roofing solutions, you never have to worry about not getting your money's worth.
2.     Bristol Roof Company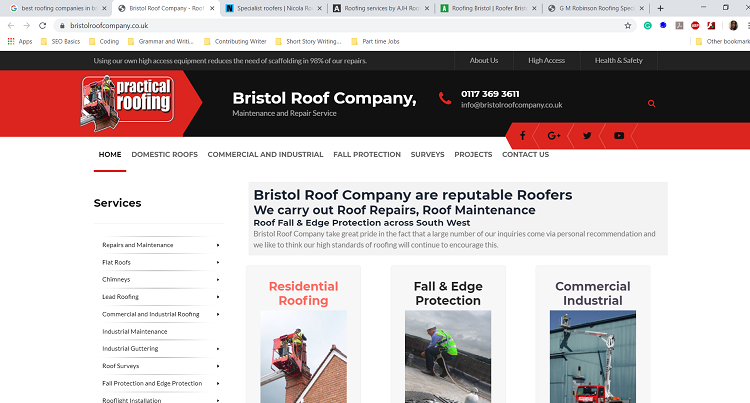 Best For
Roof Maintenance and Repairs
Services Offered
Residential, commercial, and industrial services

Fall and edge protection

Repairs, maintenance, and installation

Guttering and lead roofing

Address
42 High Street, Badsey, Worcestershire, WR11 7EJ
Contact Information
0800 924 7663; 0117 369 3611
Website
https://www.bristolroofcompany.co.uk/
Bristol Roof Company is among the most recommended roofers in the area today. Aside from doing a high-standard work when it comes to roofing maintenance and repairs, their team can also handle exploratory roof surveys, fall and edge protection, rooflight installation, moss removal, and so much more. All of these services allow the company to ensure that your roof isn't only functional but also clean and pleasing to look at.
3.     Nicola Roofing Services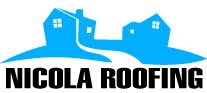 Best For
Roof Repairs and Refurbishment
Services Offered
Commercial and residential services

Roof and barn conversions

Gutter cleaning and repairs

Storm damage repairs

Leadwork and chimney pointing

Roof tiling

Steel and rubber roofing

Sun tunnel installation

Address
72 Long Beach Rd, Longwell Green, Bristol, Avon, BS30 9YE
Contact Information
0117 985 9882
Website
https://www.nicolaroofing.co.uk/
Looking for the right people to fix your roof or perhaps, refurbish it? If yes, then Nicola Roofing Services is the right choice for you. This company is renowned for the top-class repair and refurbishment services they offer to various clients for over 30 years now. Whether in a commercial, industrial or residential establishment, they are on-point when it comes to delivering appropriate services and the best materials to complete the project. To get in touch with them today, you may call at 0117 985 9882.
4.     AJH Roofing Ltd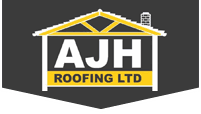 Best For
Roof Leak Repair
Services Offered
Roof tiling and slating

Roof repairs and installation

Guttering

Flat roofing

Fascias and soffits

Leadwork

Address
23 Holloway Road, Bristol, BS14 8PY
Contact Information
01275 540 170
Website
https://www.ajhroofingltd.co.uk/
Operating since 1982, AJH Roofing Ltd has been the go-to expert of many not just for leak repairs but also for general roofing work. They can do all types of roof repair work including detecting and fixing leakages, replacing damaged tiles and guttering work. They can likewise install soffits and fascias in your property to further enhance its overall look and feel. To see the complete range of services they have for you, check out their website at https://www.ajhroofingltd.co.uk/.
5.     AMAC Roofing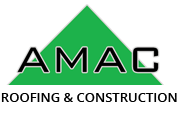 Best For
General Roofing Work
Services Offered
Roof surveys, repairs and replacement

Flat roofing

Chimneys and guttering

New roofs

Address
Bamfield, Bristol BS14 0TQ, UK
Contact Information
0117 980 7160
Website
https://amac-roofing.co.uk/
AMAC Roofing is another expert that specializes in all aspects of roofing work. As a well-established roofing company, many Bristol residents are choosing them for high-quality work, reliable support, and excellent overall customer service. Any roofing task, small or large, can be done by their well-trained team. They always work on time and on budget so you can be sure that you're going to get the roof you want in no time without exhausting your funds. Call them now by dialing this number on your phone: 0117 980 7160.
6.     G M Robinson Roofing Specialists Ltd

Best For
General Roofing Work
Services Offered
Commercial and domestic services

Flat and tiled roofing

Roof repairs and replacement

Industrial and insurance work

Address
9 Woodcroft Rd, Bristol BS4 4QW, UK
Contact Information
0117 985 1861; 07702 569 411
Website
http://www.gmrobinsonroofing.com/
A large amount of the work undertaken by G M Robinson Roofing Specialists Ltd comes from personal recommendation. They are proud of this fact because it only means that they always leave a great impact on their customers. This isn't surprising as well because their team have successfully completed lots of commercial and domestic roofing jobs in and around Bristol. If you want to hire them for flat roofing, roof repairs or full roof replacement, the easiest way to reach them is by calling 0117 985 1861 or 07702 569 411.