Can you imagine how difficult it is to not have a go-to plumber each time you need help with plumbing issues? Very difficult, indeed — hence why we made this list of the best plumbers in Texas.
With this post, hopefully, you will find the plumber that you can count on any time you're having trouble with plumbing fixtures.
Listed below are the top 6 Texas plumbing companies today… let's check them out!
1.     Cathedral Plumbing of Texas, LLC

Best For
High-Quality Plumbing Services
Services Offered
Drain cleaning

Slab leak repairs

Sewer line repairs

Hydro-jetting

General plumbing work

Emergency services

Gas leak testing and repair

Address
1451 Halsey Way

Carrollton, TX 75007

Contact Information
(972) 362-0647
Website
https://www.cathedralplumbingtx.com/
Cathedral Plumbing of Texas, LLC aims to exceed your expectations whether you need their team for drain cleaning, slab leak repairs, plumbing installations or other general plumbing tasks. The company takes pride in its plumbing experts who are always courteous, helpful, and prompt, ensuring that all customers will receive top-notch overall service. To get in touch with these reliable people, you may call on (972) 362-0647.
2.     Texas Master Plumber, LLC
Best For
Complete Plumbing Services
Services Offered
Residential and commercial plumbing work

Drain cleaning

Plumbing repairs, replacements, and installations

Gas services

Address
222 West 5th St. Kemah, TX 77565
Contact Information
(832) 864-3689
Website
https://www.texasmasterplumberllc.com/
Texas Master Plumber, LLC is the qualified plumber you need whether you have commercial or residential plumbing issues. This company is known for its flexibility in handling all types of plumbing tasks, from water heater installation, same-day/emergency plumbing service, drain cleaning, hydro-jetting to leak detection. Because they are known for offering the highest quality of plumbing service, their customers are always left with 100% satisfaction and peace of mind.
3.     Texas AC & Plumbing Specialist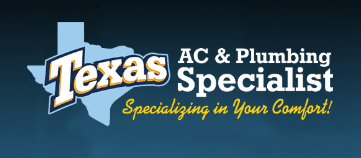 Best For
General Plumbing and HVAC Work
Services Offered
General plumbing work

Commercial plumbing services

Smart home services

AC and heating work

24/7 emergency services

Address
7901 Cameron Road,

Suite 2-327

Austin, TX 78754

Contact Information
512 580 7551
Website
https://www.txacspecialist.com/
Texas AC & Plumbing Specialist is the perfect option for you if you're looking for a plumber that stands by their work with a lifetime workmanship guarantee. This company is staffed with technicians who are well aware of various plumbing options that match a variety of needs and budgets. Texas AC & Plumbing Specialist started operating in 2005; since then, they have relentlessly helped numerous Texas residents. Check out some of the kind words of their past clients at https://www.txacspecialist.com/.
4.     Texas Plumbing Solutions LLC

Best For
Residential and Commercial Plumbing Services
Services Offered
24-emergency plumbing services

Residential and commercial services

Water heater repairs

Address
500 E Arapaho Rd STE 603, Richardson, TX 75081
Contact Information
214 418 4964
Website
https://friscotxplumbers.com/
Texas Plumbing Solutions LLC specializes in both residential and commercial plumbing solutions. Another great thing about this company is that their technicians always make themselves available during emergencies. So if you're suddenly faced with burst pipes, leaky faucets, or a flooded bathroom, you can immediately get expert help by calling them at 214 418 4964.
5.     Plumber Mesquite Texas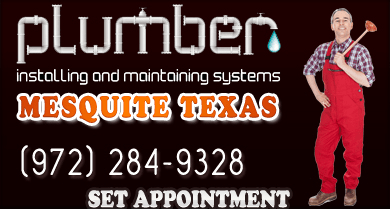 Best For
Drain Repairs
Services Offered
Complete drain cleaning

Water heater services

Water leaks and toilet/faucet services

Address
120 E Davis St, Mesquite Texas
Contact Information
(972) 284-9328
Website
http://plumbermesquitetexas.com/
For drain repairs and general plumbing work, Plumber Mesquite Texas is definitely a name that you can trust. Although they are primarily known for their exceptional drain repair services, the company also has technicians who excel in providing solutions for water heaters, water leaks, and other faulty plumbing fixtures. If you need help with installation or maintenance work, Plumber Mesquite Texas would be more than happy to assist.
6.     Modern Plumbing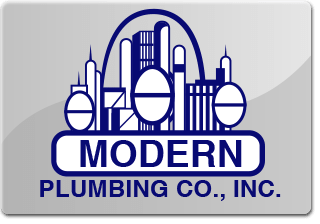 Best For
General Plumbing Work
Services Offered
Water heater and toilet repairs

Drain and sewer cleaning

Plumbing replacements and installations

24-hour emergency services

Backflow services

Gas and AC services

Address
4828 Pine Ave, Pasadena, TX 77503
Contact Information
(281) 487-8172
Website
http://modernplumbing.com/
Modern Plumbing started operating 55 years ago. Their secret to a strong, long-lasting business? They are dedicated to protecting the health of Texans by providing services that keep their plumbing systems functional. This plumber is trained and certified to conduct a huge range of plumbing jobs including backflow prevention, water heater repairs, toilet repairs, certifications, and a lot more. If you'd like to see the complete list of services on offer, head over to http://modernplumbing.com/.