Dysfunctional sinks, toilets, pipes, and sewer lines can be such a hassle for any property owner. Because of this, getting a clean supply of water will be difficult. And of course, without water, it will also be hard to do various things such as washing, cleaning, cooking, and the like.
So when the first sign of damage to your plumbing fixtures arises, never hesitate to find a plumber who can help. This professional should be able to fix the problem in the fastest and most efficient way possible, ensuring that your plumbing systems are functional again. If you're now ready to work with an expert, here are the 6 best plumbers in Portland that you can choose from.
1. Craig Anderson Plumbing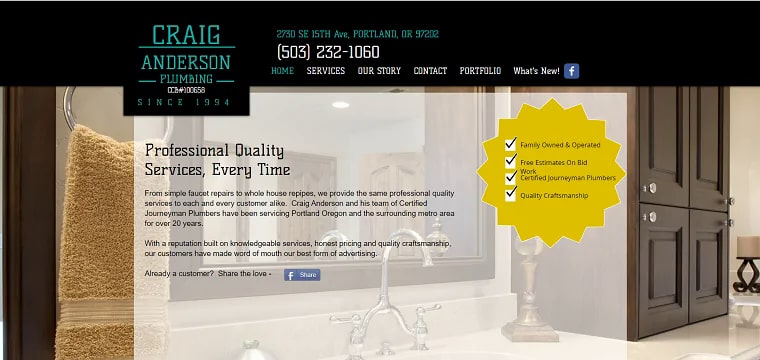 Best For
General Plumbing Work
Services Offered
Commercial and residential plumbing

Plumbing repairs, remodeling, and installations

Sink and garbage disposal replacement

Full house repiping

Address
2730 SE 15th Ave, Portland, OR 97202
Contact Information
(503) 232-1060
Website
https://www.craigaplumbing.com/
Craig Anderson and his professional team at Craig Anderson Plumbing have been providing help to Portland residents for more than 20 years now. Over the years, they have built a reputation for great pricing, craftsmanship, and overall services. They can repair, remodel, and install a wide variety of plumbing fixtures including faucets, drains, showers, sump pumps, and much more. They are also known for their specialty: servicing older homes with old plumbing and ensuring everything is in excellent condition.
2. Black Cat Plumbing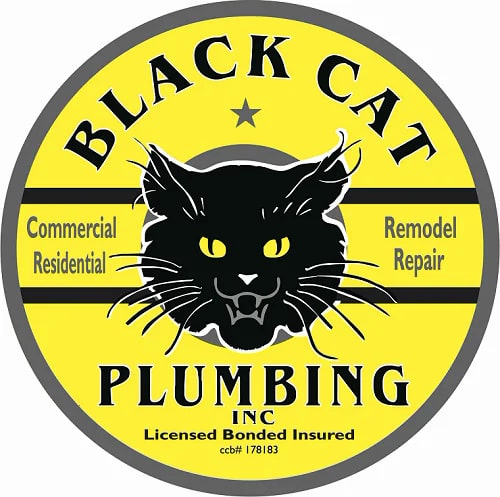 Best For
General Plumbing Work
Services Offered
Residential repiping and remodeling services

Water heating services

Commercial plumbing

Custom homes

Clog and sewer services

Emergency services

Address
8230 SE 72nd Ave, Portland, OR 97206, USA
Contact Information
+1 503-788-0300
Website
https://www.blackcatplumbing.com/
When you work with the team at Black Cat Plumbing, aside from quality results, they promise to show dedication and high level of professionalism from start to finish. You can truly rely on them if you need new plumbing fixtures as their installation work is guaranteed to stand the test of time. And for your complete peace of mind, they also offer a lifetime guarantee for their workmanship.
3. Best Portland Plumbers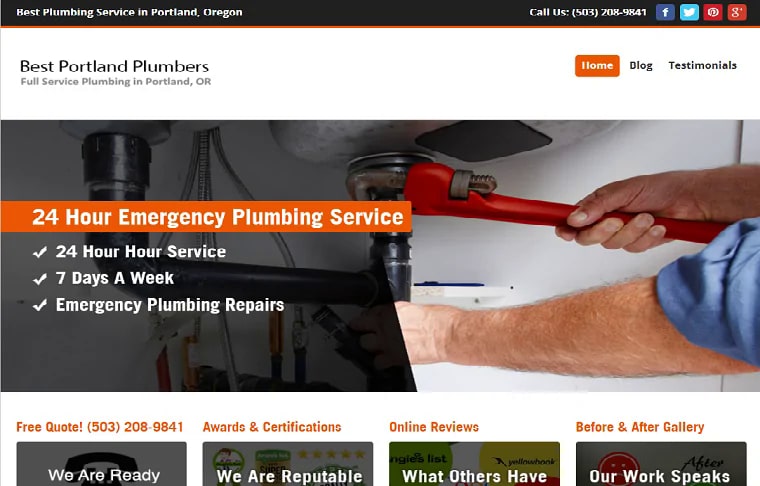 Best For
Emergency Plumbing Services
Services Offered
General plumbing repairs

Bathroom and kitchen remodeling

Water heater services

Sewer and drain cleaning

Address
1819 Southwest 5th Avenue #280, Portland, OR 97201, United States
Contact Information
(503) 208-9841
Website
http://www.bestportlandplumbers.com/
The team at Best Portland Plumbers works 24 hours a day, seven days a week, ready to take on any size of a project. There are no too big or too small tasks for them as they can deal with anything from bathroom and kitchen remodeling, repiping, repairing faucets and toilets, to drain servicing. Check out their website, http://www.bestportlandplumbers.com/, to find out more about the services they offer.
4. Service Plus Plumbing

Best For
Residential Plumbing Work
Services Offered
Water main and water heater services

Pipe repair service

Leak detection

Plumbing fixture installation

Address
6011 NE Oregon St #6

Portland, OR 97213

Contact Information
(503) 927-4482
Website
https://www.serviceplusplumbingpdx.com/
Service Plus Plumbing is well known for its expertise in delivering efficient plumbing solutions particularly water heater, pipe repair, and water main services. If you have urgent plumbing issues at home, they can provide same-day service and free in-home estimates so you know what you'll pay for before any work begins. With almost two decades of experience in the industry, you can rely on Service Plus Plumbing's team to do their job well.
5. Mick's Plumbing
Best For
General Plumbing Work
Services Offered
24-hour emergency service

Residential and lite commercial plumbing

Kitchen, bathroom, and basement remodeling

Sewer line repairs and drain cleaning

General plumbing repairs

Address
7331 N Hurst Ave, Portland, OR 97203
Contact Information
503-406-8118
Website
https://www.micksplumbing.com/
Mick's Plumbing is one of the premier plumbers in Portland that you can rely on for general plumbing work. They take pride in their vast knowledge and experience in fixing various plumbing issues, doing repairs quickly, and meeting all the needs of clients. When you choose to hire them, you can expect the friendliest and most prompt plumbing services in the area.
6. Lovett Inc.

Best For
General Plumbing Work
Services Offered
24/7 emergency services

Water service installation, repair, and maintenance

Winterization

Fixture repair

Commercial, industrial, and municipal plumbing services

Address
6920 NE 42nd Avenue,

Portland, Oregon 97218

Contact Information
503-SERVICE (737-8423)
Website
https://lovettservices.com/
Lovett Inc. has been making customers happy with their excellent work and services for 15 years and counting. They have the capacity to work in various settings, be it commercial, industrial or residential establishments, completing all plumbing tasks to the highest standards. Their plumbing services are also available 24/7 because they know that emergencies aren't planned. And so you can call on them over the weekend, late at night, or any time you need a professional plumbing service.