Plumbers have been around for many years, and over time, they have honed in on their skills, learned the ins and outs of every plumbing system, and mastered the art of fixing any issue. Today, it's true that we can't almost feel the presence of plumbers unless we are having plumbing issues. But a smart property owner would have a go-to plumbing company or be in touch with such an expert before anything gets worse.
Not sure where to find reliable plumbers in Melbourne? Fret not because our list here of the 8 best plumbing companies will show you which expert can make your current situation much better.
1.     King & Sons Plumbing Melbourne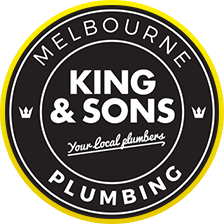 Best For
Commercial and Residential Plumbing
Services Offered
Plumbing repairs, installations, replacements, and maintenance

Upgrades of all types of plumbing systems

Emergency services

Gas and hot water system services

Address
Broadmeadows VIC, Australia
Contact Information
03 9993 7122
Website
https://kingandsonsplumbing.com.au/
King & Sons Plumbing Melbourne have the expertise and experience to work with both commercial and residential clients, assisting them in plumbing repairs, replacements, installations, upgrades, and so much more. This company boasts of its numerous repeat and referred clients, making them one of the most trusted plumbing experts today that can provide the right service at the right pricing.
2.     Plan B Plumbing Solutions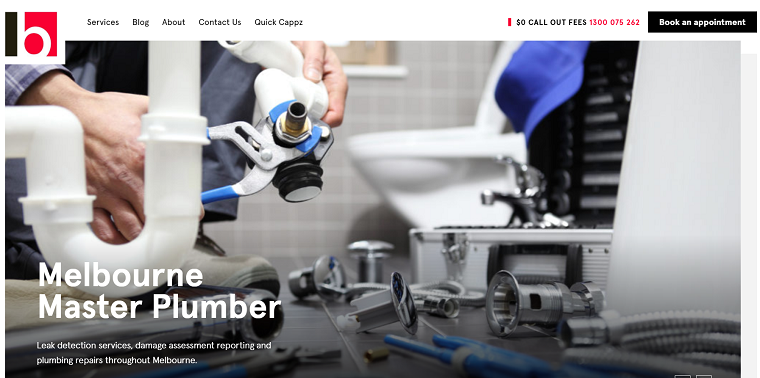 Best For
General Plumbing Work
Services Offered
Leak detection

CCTV drain inspection

Plumbing repairs

Roof inspection

Emergency services

Address
Factory 61/6 Wells Rd, Oakleigh, 3166 (By Appointment Only)
Contact Information
1300 075 262
Website
https://planbplumbing.com.au/
Looking for a company that truly cares about plumbing and their clients? Search no more because Plan B Plumbing Solutions is what you need. Their team of licensed technicians offer damage assessment reporting, leak detection services, and plumbing repairs throughout Melbourne. They understand that exceptional customer service combined with superior workmanship make up for a 100% satisfaction and so they strive to provide these to all customers every time.
3.     O'Shea Plumbing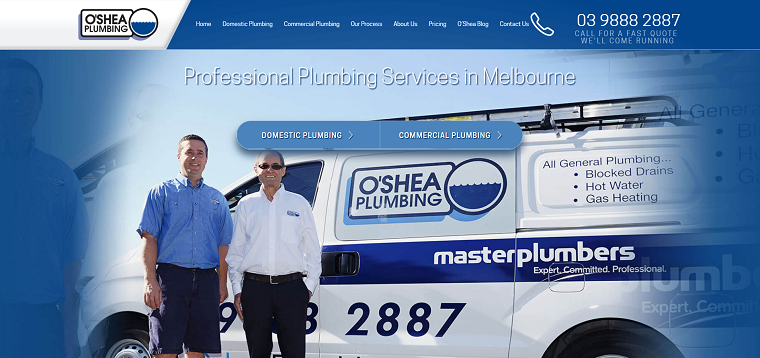 Best For
Residential and Commercial Plumbing
Services Offered
General plumbing

Leak detection

Gas heating and hot water services

Emergency services

Leak detection

Appliance installation

Address
12 Windsor Avenue, Mount Waverley VIC 3149
Contact Information
03 9888 2887; 0412 839 127
Website
https://www.osheaplumbing.com.au/
Almost 40 years of experience in the repair and maintenance of various plumbing systems and fixtures have made O'Shea Plumbing a great choice for any property owner. Through the years, they have kept their good reputation by being responsive, devoted, and professional no matter what the task is. Whether it concerns gas fitting, leak detection, blockages, backflow testing, or general plumbing, they can provide solutions that won't hurt your budget.
4.     NLK Plumbing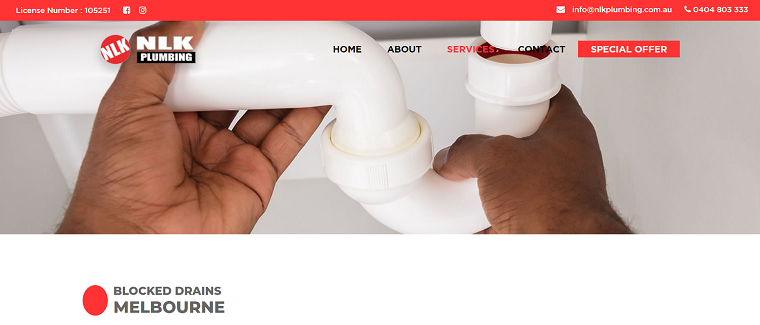 Best For
General Plumbing Work
Services Offered
Residential and commercial plumbing

Gas and hot water system installation

Backflow plumbing

Emergency services

Evaporative cooling repairs and services

Address
1/530 Little Collins St, Melbourne VIC 3000, Australia
Contact Information
0404 803 333
Website
https://nlkplumbing.com.au/
Not sure what causes your plumbing system to be inefficient? NLK Plumbing has the expertise and tools to identify the problem. Once done, they will provide you with a quote for the job and offer effective resolutions to fix the problem as quickly as possible. They provide both domestic and commercial services, covering all plumbing needs of every client.
5.     Power Plumbers

Best For
Plumbing Maintenance
Services Offered
Industrial, commercial, and residential plumbing

Emergency services

Preventative maintenance

Address
118 Bertie St, Port Melbourne VIC 3207, Australia
Contact Information
+61 1300 664 947
Website
https://www.powerplumbers.com.au/
Power Plumbers just love fixing plumbing problems that they continue doing it for more than 50 years now. They have effective solutions for industrial, domestic, and commercial clients that would meet their budget and needs, and won't cause too much disruptions. For a free no-obligation quote from Power Plumbers, head over to their website at https://www.powerplumbers.com.au/.
6.     Flow Brothers Plumbing & Roofing

Best For
General Plumbing Work
Services Offered
Residential and commercial plumbing

Emergency roof repairs

Roof leak repair

New plumbing works

Gas and water pipe installation

Insurance work

Address
67 Hope St, Newport, Melbourne VIC 3015, Australia
Contact Information
0419343333
Website
http://www.flowbrothers.com.au/
Flow Brothers Plumbing & Roofing is your go-to choice when looking for a comprehensive range of plumbing services. They can work in different settings including, but not limited to, hospitals, schools, shopping centres, and restaurants. Their professional team can handle various plumbing needs such as gas and water pipe installation, sewer repairs, domestic renovations, and so much more. All of these combined with the excellent roofing work they can conduct means this company can cater to all your plumbing and roofing needs.