Aside from the fact that a well-established plumber in Kennesaw, GA can offer a slew of valuable services, they can also help you during emergencies or find permanent solutions to your recurring plumbing issues.
A word of caution: not every plumber can do all that. This is why we created a list of the 6 best plumbers in Kennesaw that can help you unclog any situation.
After hours of research and background checking, we present to you the plumbing experts that are well worth hiring today:
1. Superior Plumbing Services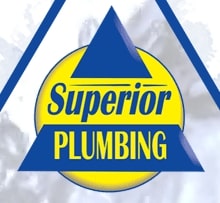 Best For
Plumbing Repairs
Services Offered
Plumbing repairs and drain cleaning

Drain and sewer services

Water heaters, toilets, and waterline-related services

Address
3991 Royal Drive NW

Kennesaw, GA 30144

Contact Information
(770) 422-PLUM (7586)
Website
https://superiorplumbing.com/
Superior Plumbing Services proudly works on any kind of plumbing project — big or small — using the latest equipment available. It doesn't matter if you're dealing with problems related to drain, sewer, water heater or leaks; their knowledgeable, prompt, and honest technicians can fix all these and more, ensuring that your property would be as comfortable as it can be.
2. Pell Plumbing Co. Inc.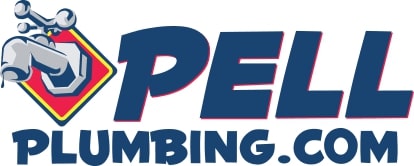 Best For
Residential Plumbing Services
Services Offered
General plumbing services

Sewer repair and replacement

Water heater repairs

Drain cleaning

Address
2959 Cherokee St

#303C

Kennesaw, GA 30144

Contact Information
770-659-7133
Website
https://www.pellplumbingcompany.com/
Pell Plumbing Co. Inc. is just a small company serving homes in Kennesaw, GA since 1994. Nevertheless, this doesn't restrict them from offering one of the most reliable plumbing services in the area. The company and its team of professional plumbers make sure that every client is satisfied with their work, be it repairs, replacement or maintenance. Each service will be tailored to your exact needs so you are sure to receive just the right plumbing solutions.
3. Integrated Plumbing Solutions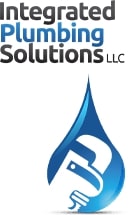 Best For
Complete Plumbing Services
Services Offered
Emergency plumbing services

General plumbing work

Drain/gas lines installation and repair

Kitchen and bathroom plumbing/repairs

Septic tank repair

Hot water tank installation and repair

Address
3111 Moon Station Rd Ste. B, Kennesaw, GA 30144
Contact Information
(770) 795-9522
Website
https://www.ipsplumber.com/
Basement plumbing, plumbing repairs, clogged drains, and floor water spots are just some of the many things that Integrated Plumbing Solutions can help you with. From the outset, they will consider your budget because they believe that getting quality plumbing service doesn't always mean spending a lot of cash. That said, you can set your budget for as low as $200 (or below!). Large projects, on the other hand, may cost up to $3,000 or more.
4. Batylin Plumbing Co., Inc.

Best For
General Plumbing Work
Services Offered
Plumbing emergency services

Leak repairs and drain cleaning

Sewer repairs

Bathroom and kitchen remodeling

Sewer video inspection

General plumbing repairs

Address
3559 Cherokee St

Suite 25

Kennesaw, Ga. 30152

Contact Information
678-355-9141
Website
https://batylinplumbing.wordpress.com/
Known as one of the most trusted plumbers today, Batylin Plumbing Co., Inc. can attend to virtually any plumbing emergency there is. Meaning, they have all the knowledge, skills, and tools to solve plumbing issues quickly and accurately. No matter how simple or complex the task might be, repairing, installing, even replacing plumbing fixtures will never be a hassle to their team.
5. Sundial Plumbing

Best For
Emergency Plumbing
Services Offered
Plumbing repairs, replacements, and installations

Water, sewer, and gas lines

Drain cleaning

Commercial plumbing services

Address
2255 McCollum Parkway, Suite 500

Kennesaw, GA 30144

Contact Information
770-427-1998
Website
https://www.sundialplumbing.com/
Sundial Plumbing is another name to keep in mind whenever you're in need of emergency plumbing services. Whether the sun is up or down, their team will be with you in a jiffy, providing solutions to the most common plumbing issues. Their wide-ranging services also include plumbing installation, general repairs, and commercial plumbing among others. For complete details about the company and their offers, head over to https://www.sundialplumbing.com/.
6. Pike Plumbing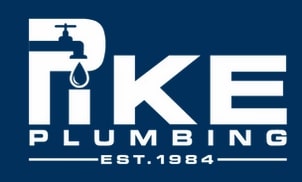 Best For
24/7 Emergency Plumbing
Services Offered
Residential and light commercial plumbing services

New construction work

Bathroom remodels

Clogged drains and water line repairs

Leaky pipes, garbage disposals, and water heaters

Address
127 Kelli Clark Court Cartersville, GA
Contact Information
770 424 9465
Website
https://www.pikeplumbing.com/
Serving in and around Kennesaw, GA for more than 30 years, Pike Plumbing is indeed an expert that you can rely on any time you need quality plumbing services (especially during the odd hours). They are known for their prompt, 24/7 emergency services but they also excel in providing appropriate plumbing solutions for both commercial and residential establishments. Using state-of-the-art diagnostic equipment, Pike Plumbing can assess your plumbing problems efficiently and resolve everything quicker than expected.