With a functional plumbing system comes clean water and overall comfortable living. Although this might seem like an obvious for many, still, some forget about the importance of having a go-to reliable plumber in Garland, TX.
If you're one of them and you now want to have someone who can help you each time you have plumbing-related concerns, don't worry. We have created a list of the 6 best plumbers in Garland and all you need to do is go through it and find the best one for your needs.
We feel like you couldn't be more excited to meet them. So, let's get started!
1.      Speake's Plumbing

Best For
Plumbing Repair and Remodeling
Services Offered
Residential and commercial plumbing

Electric sewer and drain cleaning

Water heater service and installation

Plumbing fixture repairs

Sewer and drain video inspection

Gas, water, and sewer lines replacement

Address
633 N 5th St Garland TX 75040
Contact Information
972-271-9144
Website
https://www.speakesplumbing.com/
Speake's Plumbing is your choice of an expert when in need of efficient plumbing repairs and remodeling services. You can also consider them as a complete source of solutions for all your plumbing needs as they proudly work with both commercial and residential clients. By giving Speake's Plumbing a call today, expect a licensed and professional plumber at your doorstep in no time at all.
2.      PPM Plumbing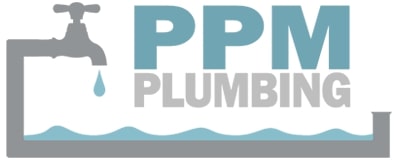 Best For
Plumbing Repair and Maintenance
Services Offered
Commercial plumbing repairs

Leak repairs

Bathroom and kitchen plumbing

Emergency plumbing services

Residential plumbing work

Address
P.O. Box 461092

Garland, Texas 75046

Contact Information
(972) 864 3020
Website
https://www.ppmplumbing.net/
Looking for a full-service plumbing company with an excellent track record? Well, then PPM Plumbing might just be the expert you need. They have been helping residents in and around Garland for more than 18 years and they don't plan on stopping any time soon. Some of the great things that PPM Plumbing can do for you include plumbing repairs, maintenance work, backflow installation and testing, kitchen plumbing, and so much more!
3.      In-House Plumbing Company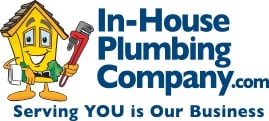 Best For
Slab Leak Detection and Repair
Services Offered
Waterline replacement

Sewer camera inspection

Gas leak detection and repair

Cast iron pipe replacement

Under-slab leak detection and repair

Sewer and drain cleaning

Address
3238 Southern Dr. Suite 305-1

Garland, Texas 75043

Contact Information
972-203-6479
Website
https://www.inhouseplumbingcompany.com
For under-slab detection and repair, there's no other company that can do it better than In-House Plumbing Company. Indeed, they are the right expert to call if ever you found issues under the concrete slab of your home's foundation. Not sure if you really need professional services? The company offers Free Second Opinion that should help you identify the signs of existing water leak problems. For more information, you may visit the In-House Plumbing Company's website at https://www.inhouseplumbingcompany.com/.
4.      J L Parker Plumbing Inc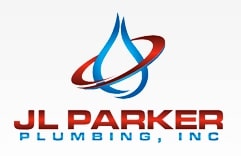 Best For
Commercial Plumbing Services
Services Offered
Retail and industrial plumbing

Design-build services

New construction and remodeling services

Address
3710 S Shiloh Rd,

Garland, TX75041

Contact Information
972 271 0431
Website
http://www.parkerplumbing.com/
J L Parker Plumbing Inc, on the other hand, specializes in commercial plumbing work. So, this one's a great option for business owners. Since 1979, the company has been providing appropriate plumbing solutions to retail, industrial, and religious establishments among others. Additionally, J L Parker Plumbing Inc is proud of the fact that they have already completed over 4,000 commercial plumbing projects — a clear sign of their true capacity and excellence in the field.
5.      Professor Plumb, LLC

Best For
Residential Plumbing Services
Services Offered
Drain cleaning

Plumbing repairs and replacements

Gas service

Water lines and water heaters

Emergency plumbing work

Address
15330 Lyndon B Johnson Fwy suite 101, Mesquite, TX 75150, United States
Contact Information
+1 972-897-5033
Website
http://www.professorplumbtexas.com/
Professor Plumb, LLC is another company that does it all — repairs, replacement, drain cleaning, gas piping, you name it! They specialize in completing residential plumbing projects, all the while informing clients of all the services required and upfront costs. Professor Plumb, LLC can also provide emergency plumbing service 24/7 so you can rest assured knowing you have professionals to turn to when plumbing issues suddenly strike.
6.      Staggs Plumbing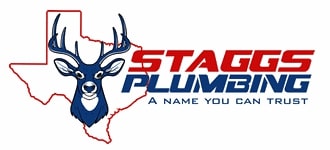 Best For
24-Hour Plumbing Service
Services Offered
Water heater installation, repair, and maintenance

Slab leak detection and repair

Kitchen plumbing

General plumbing work

Address
720 F Avenue – Suite 105

Plano, TX 75074

Contact Information
469-440-9694
Website
https://staggsplumbing.co/garland-tx-plumbers/
Known as one of the top-rated plumbers in Garland, Texas, Staggs Plumbing will make sure that you receive nothing but plumbing services that are well worth the money. As a full-service plumbing company, they have the capacity, skills, and tools to help you with frozen pipe repairs, slab leak detection, sewer line replacement, dishwasher installation, and lots of other plumbing tasks. Some words that best describe their service are prompt, clean, and efficient. To learn more, head over to their website at https://staggsplumbing.co/garland-tx-plumbers/.