Finding the right plumber in Florida that caters to your exact needs might be difficult with so many choices available. But you know there's always a way to make things easier — and that's through this post.
This list of 8 best Florida plumbing experts is your ultimate guide to choosing the right expert to hire no matter what your plumbing concerns are.
So what are you waiting for? Get to know the most capable plumbers ready to help you today!
1.     True Plumbers, Inc.

Best For
General Plumbing Work
Services Offered
Drain unclogging

 

Toilet and faucet repairs

Sewer backups

Leak detection and repairs

Repiping

Water heater services

Address
4000 N Frontage Rd

 

Plant City, FL 33565

Contact Information
(813) 667-6364
Website
https://trueplumbers.com/
True Plumbers, Inc. is true to its promise to provide quality workmanship and customer satisfaction every single time. With these incredible offers, they have easily become one of the leading plumbing experts in Florida today. They have a strong team of 50 highly-skilled workers, always on uniform, friendly, and ready to help. They quickly respond no matter what the plumbing concern is, be it repiping, clogged drains or broken toilets.
2.     A1 Paradise Plumbing & Air Conditioning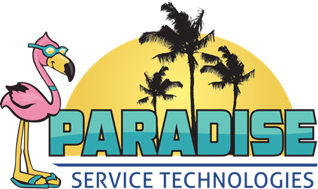 Best For
General Plumbing and AC Services
Services Offered
24-hour emergency and same-day service

 

AC installation, replacement, and maintenance

Kitchen and bathroom plumbing and remodeling

Plumbing repairs and installations

Sewer services

Address
260 SW 21st Ter. Ft Lauderdale, FL 33312
Contact Information
954-563-0110
Website
https://paradiseservices.biz/
Need prompt plumbing services? You can count on the team at A1 Paradise Plumbing & Air Conditioning to deliver them in a professional manner! These experts guarantee to provide same-day service and solve your problems, otherwise, the visit is free. They strive to be your go-to plumber regardless if you have urgent plumbing issues or non-emergency concerns. To see the complete list of services they offer, check out this website: https://paradiseservices.biz/.
3.     Babe's Plumbing Inc. & Fire Sprinklers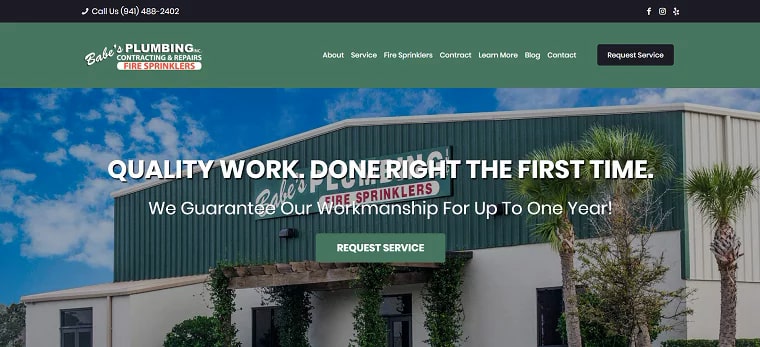 Best For
General Plumbing Work
Services Offered
Plumbing repairs

 

24-hour plumbing service

Contract plumbing

Installation and servicing of fire sprinklers

Address
105 Bluegrass Ct. Nokomis, FL 34275
Contact Information
(941) 488-2402
Website
https://www.babesplumbing.com/
Babe's Plumbing Inc. & Fire Sprinklers is highly regarded as a dependable plumber in Florida and its surrounding areas. Why, you ask? The main reason is their broad range of plumbing services and this includes backflow testing, plumbing installations, drain cleaning, appliance repairs, and so much more. Aside from their extensive plumbing expertise, they can also handle work related to fire sprinklers. If you have this kind of system, they can help you when it comes to repairs, alterations or inspections.
4.     Romo's Plumbing & A/C Inc.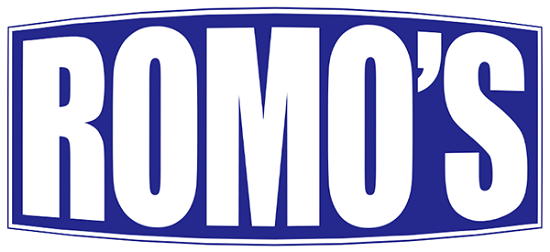 Best For
General Plumbing Work
Services Offered
Plumbing repairs, service, and installation

 

24-hour emergency service

Interior and exterior plumbing

Residential and commercial services

Address
13866 Walsingham Rd, #H-1, Largo, FL 33774, United States
Contact Information
(727) 463-3393
Website
https://romosplumbing.com/
Romo's Plumbing & A/C Inc. serves the Largo, Florida area with pride and joy. They have been operating as a family-owned plumbing business for over 20 years, setting a high standard in providing top-notch services. Moreover, they have a team of experienced plumbers known for their trustworthiness and eagerness to help. For plumbing repairs, fittings, pipework, or other plumbing-related tasks, you may call them at (727) 463-3393.
5.     Florida Plumbing Solutions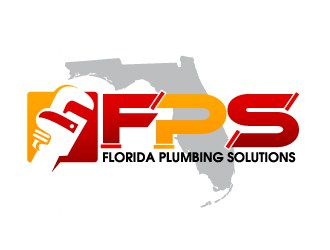 Best For
Complete Plumbing Services
Services Offered
Residential and commercial plumbing

 

Plumbing repairs and maintenance

New plumbing installations

Plumbing inspections

Repiping, remodeling, and drain cleaning

Emergency services

Address
7446 NW 25th St, Margate, FL 33063, United States
Contact Information
(954) 708-6051
Website
https://floridaplumbingsolutions.com/
Florida Plumbing Solutions claims to have the skills, knowledge, and capability to handle all of your plumbing needs. There are no large or small jobs for their team, showcasing their flexibility and ability to handle all types of plumbing work for both commercial and residential buildings. Their team is well-versed when it comes to installing new plumbing fixtures, conducting maintenance work and repairs as well as running thorough plumbing inspections.
6.     Plumbing Mart of Florida, Inc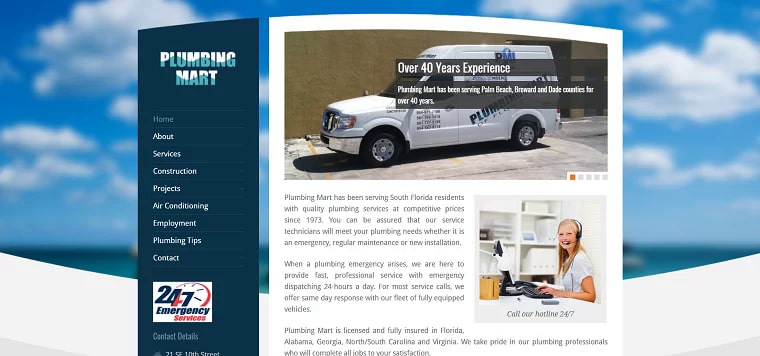 Best For
Quality yet Affordable Plumbing Services
Services Offered
Plumbing emergency service

 

Regular maintenance and new installation work

Construction and air conditioning services

Address
21 SE 10th Street,

 

Deerfield Beach, FL

Contact Information
954.379.4020
Website
http://plumbingmartinc.com/
Need first-class plumbing services but you don't want to overspend? You can have the best of both worlds when you hire Plumbing Mart of Florida, Inc for your plumbing needs. Their technicians are only committed to meeting or exceeding your exact plumbing requirements, regardless if it involves installation, maintenance or emergency work. If you're interested in working with them, the easiest way to get in touch is to dial this number on your phone – 954.379.4020.
7.    Watermen Plumbing
Best For
Complete Plumbing Services
Services Offered
Drain ServicesWater Heaters

 

Kitchen and Bathroom Remodeling

Address
3120 SW 19th St, Hallandale Beach, FL 33009
Contact Information
954-997-5797 | 

[email protected]

Website
https://watermenplumbing.com/
Watermen Plumbing is one of South Florida's most trusted plumbing companies. They take pride in their honesty, integrity, and professionalism that they make sure to show in every project. Their goal is to provide you with the best level of service, which is why they understand that in order for them to do their best, they need to get to know you and understand your needs.
8.     LoVario Plumbing LLC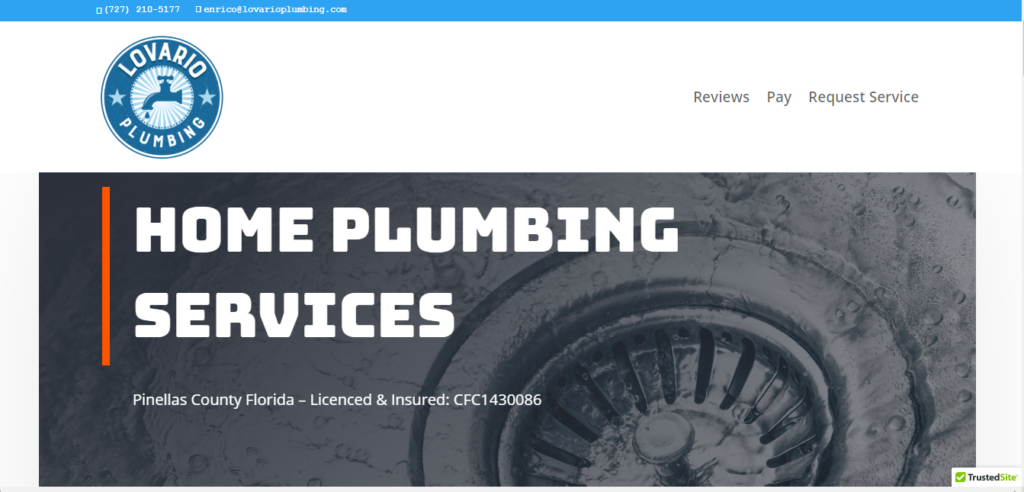 Best For
Home Plumbing Services
Services Offered
Clogged drains repairing, Toilet repair, Water heater replacement, Kitchen sink plumbing and repair, Bathroom sink repair and remodeling, Shower plumbing and repair
Address
11057 Valencia Ave, Seminole, FL 33772
Contact Information
727-210-5177 /

[email protected]

Website
http://lovarioplumbing.com/
LoVario Plumbing LLC is a pluming business that specializes in any general household plumbing solution may it be a clogged drain or toilet repair.
They are also licensed and insured under CFC1430086 by Pinellas County Florida and aim to provide consistent high-quality plumbing services to the households in the area of their service.
We recommend this company for those within their area of service as they are acclaimed to deliver outstanding service along with a friendly and accommodating attitude.
They are also renowned for their professional workmanship and informative services as they are eager to explain thoroughly should clients have any queries regarding the matter.