Suffering from dripping faucets, clogged drains, low water pressure or leaky pipes? Don't worry 'cause we've got your back as we've listed some of the best plumbers in Alpharetta GA!
Whether it's a minor or major concern, it's wise to have your plumbing seen to by a professional. So, see our list below to know which service providers have the best plumbers in Alpharetta GA.
1. Omni Plumbing Services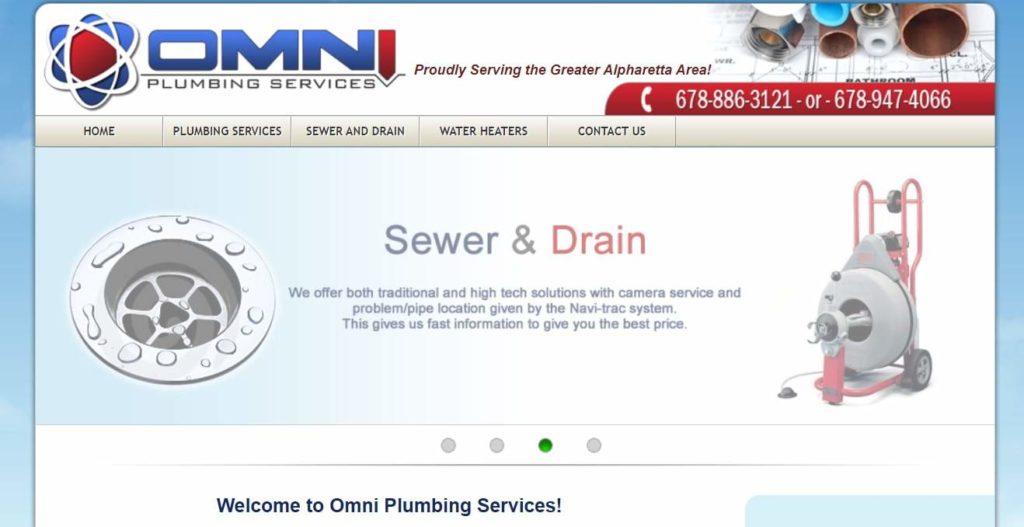 Omni Plumbing Services offers repair, installation, and maintenance services, providing one-stop solutions to any plumbing concerns. They serve residential, commercial and industrial properties, and even take on major plumbing projects.
Their best plumbers in Alpharetta specialise in pipe replacement, sump and ejector pumps, leak detection, toilet/faucet installation and repair, low flow fixtures, freeze protection systems, and more.
If you have problems with your sewer and drain systems, they offer both traditional and advanced solutions with high-tech cameras to analyse the root of the plumbing issue. They can also help fix your faulty water heaters, be it conventional or tankless type.
Why Choose Omni Plumbing Services?
Sewer repair and replacement
Video inspection and underground pipe locating
Drain cleaning
24-hour plumbing services
2. Good Ol'Boys Plumbing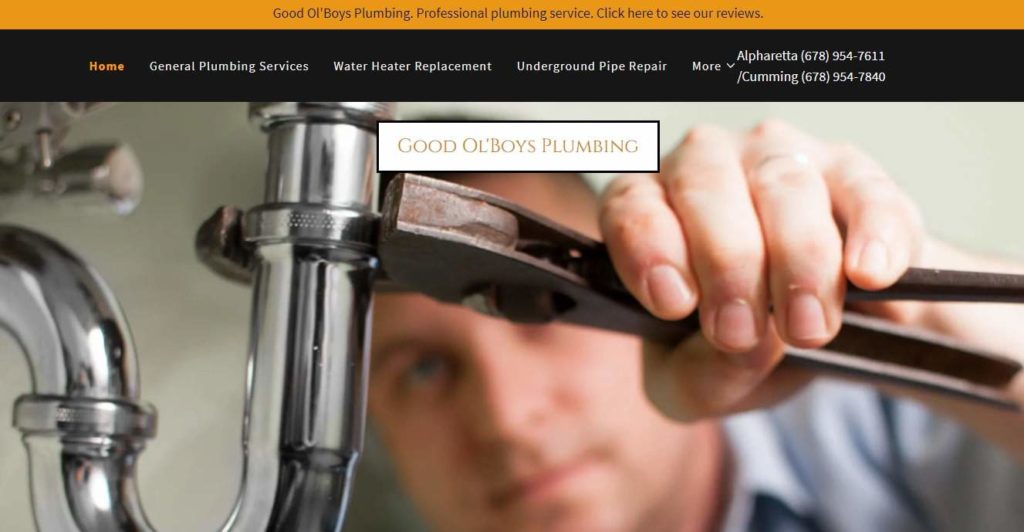 From general to complex plumbing services, Good Ol'Boys Plumbing has trained and skilled specialists who are experts in solving all kinds of plumbing issues. They help fix leaky pipes, water service line issues, vibrating pipes, dripping faucets, and more.
They also do toilet replacement/repair, water remediation/extraction, as well as water heater repair. For exterior plumbing issues, their best plumbers in Alpharetta GA are also knowledgeable in main water service line and hose bib repairs.
Their services are available for both residential and commercial properties.
Why Choose Good Ol'Boys Plumbing?
Stainless steel heaters services
Water heater replacement
In-slab pipe repair service
Insurance repair service
Emergency plumbing service
3. Roto-Rooter Plumbing and Water Cleanup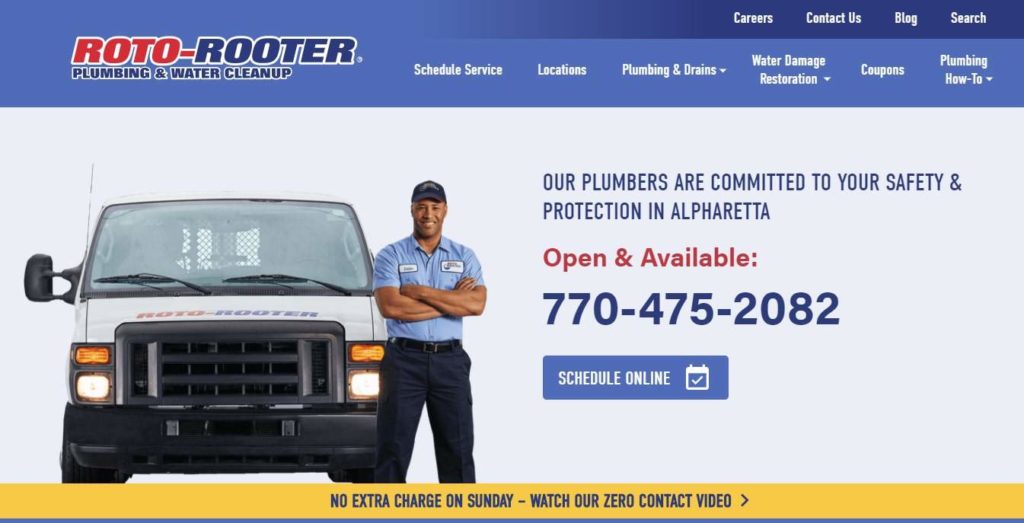 With Roto-Rooter Plumbing and Water Cleanup, you can rely on their wide-ranging expertise, including plumbing maintenance, repair, and cleaning services. They're fully equipped with all the necessary and advanced equipment/tools needed to solve any plumbing issue.
They specialise in water damage restoration where they can help you with the basement flood cleanup, mould remediation, and water removal.
Their general plumbing services include drain cleaning, toilet/faucet/sink repair, sump pump, dishwasher installation, leak repair, and more. The best thing about them is that they don't charge extra fees during nights, holidays, and weekend services!
Why Choose Roto-Rooter Plumbing and Water Cleanup?
Sewer lines and excavation
Water heater services
24-hour service
Licensed and insured services
Free estimates
Special financing options
4. Alpharetta Plumber Pros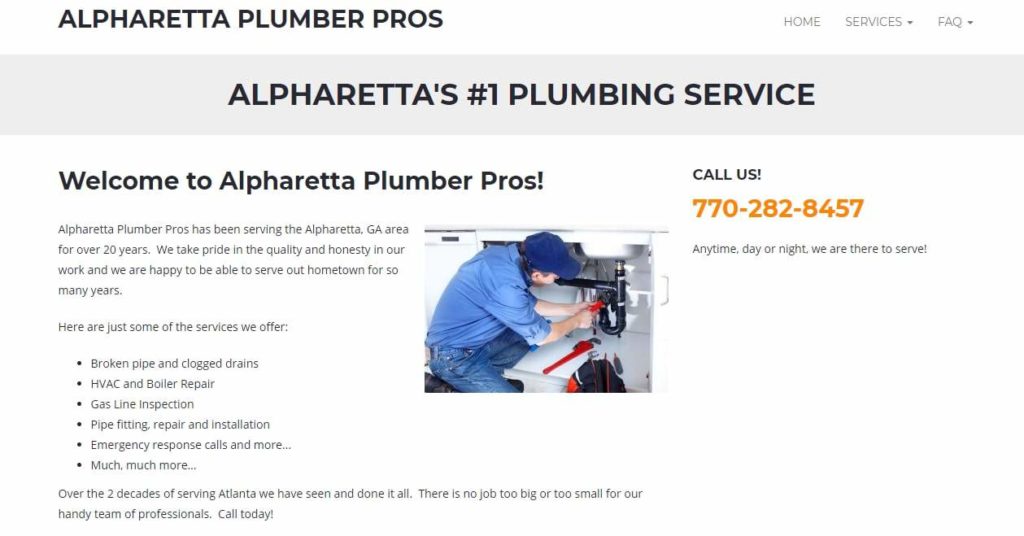 Being one of the oldest companies in town, Alpharetta Plumber Pros is widely known for their quality services and honest pricing, both of which have helped them secure the trust of many locals.
Be it for residential or commercial plumbing systems, they have the best plumbers in Alpharetta GA who are experts in dealing with all types of plumbing problems. This includes broken pipes, clogged drains, leakages, sewer line issues, and more.
To maintain a well-managed plumbing system at home or in the office, they highly recommend scheduling inspection visits to monitor if there are any potential risks and to prevent worse cases.
Why Choose Alpharetta Plumber Pros?
Emergency repairs
Water heater prices
Drain cleaning
Leak detection
Toilet repair
Licensed and insured services
5. Plumbing Central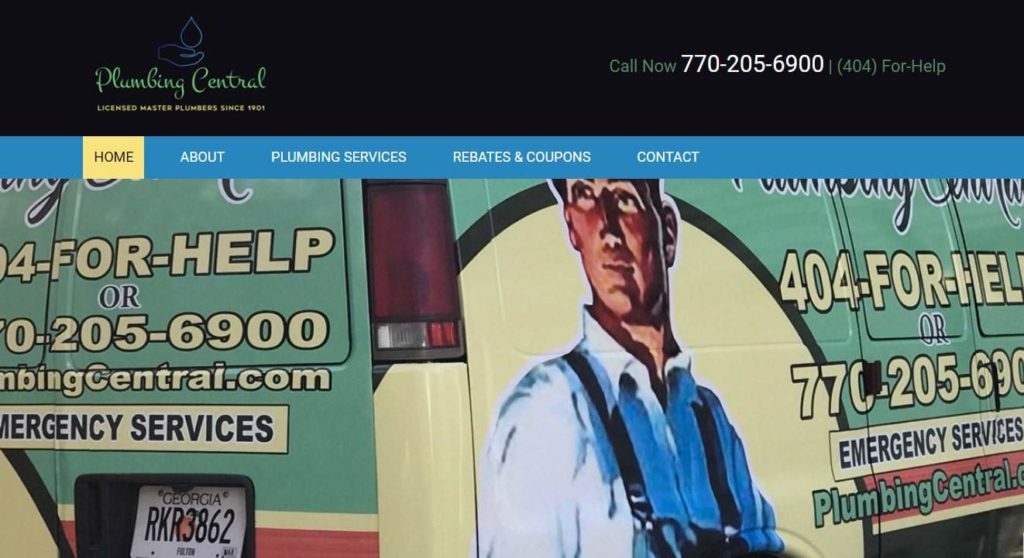 Plumbing Central offers a full range of plumbing services such as new plumbing construction, sustainable solutions, installation and repair services.
So for those who are moving into a new home at Alpharetta, you may consult and work with them as you plan for your preferred plumbing system design.
Aside from this, they can also accommodate you through various plumbing procedures like water line replacements, sewer services, leak detection, and water heaters installation/repair.
They've also worked on major industrial and institutional plumbing systems, proving that they have the best plumbers in Alpharetta GA.
Why Choose Plumbing Central?
Clogged drain services
Water heater and pipe services
Emergency plumbing
Free estimates
Special promotions
6. Avatar Plumbings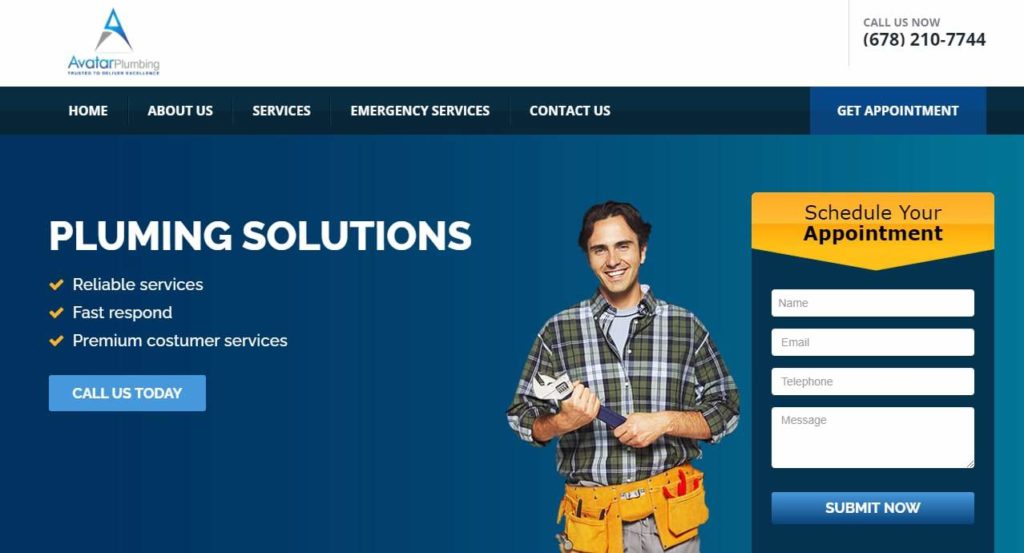 Avatar Plumbings specialises in upgrading plumbing systems for renovation projects and complete plumbing installation for new construction. They have the best plumbers in Alpharetta GA who are well-versed in managing residential, commercial, and industrial plumbing projects.
Their trained team offers customised and innovative plumbing solutions at affordable rates. When it comes to their emergency plumbing services, they offer fixture replacements and repair, drain and sewer cleaning, water heaters and tanks services, and leaky or dripping faucet repair.
Why Choose Avatar Plumbings?
Emergency plumbing services
Insured and certified
Free consultation estimate
Upfront, flat-rate pricing
And that's it for our list of the best plumbers in Alpharetta GA! If you've got more options in mind, let us know!