A good home interior design can speak a dozen of good things about you.  Commercial spaces with unique interiors that reflect their values can help establish rapport with customers.
So, what's the best way to make these things possible? Hire a competent professional designer who will help bring the potential out of your home and workplace. There's just a wee bit of a problem—which among the vast choices of interior designers in Toronto should you choose?
No worries because this is the part where we come in.  We combed through hundreds of names in the interior design industry and came up with some of the  most commendable designers in Toronto.  If you're ready to know them, what you need to do is simply scroll down.
Let's begin.
1)   Yorkville Design Centre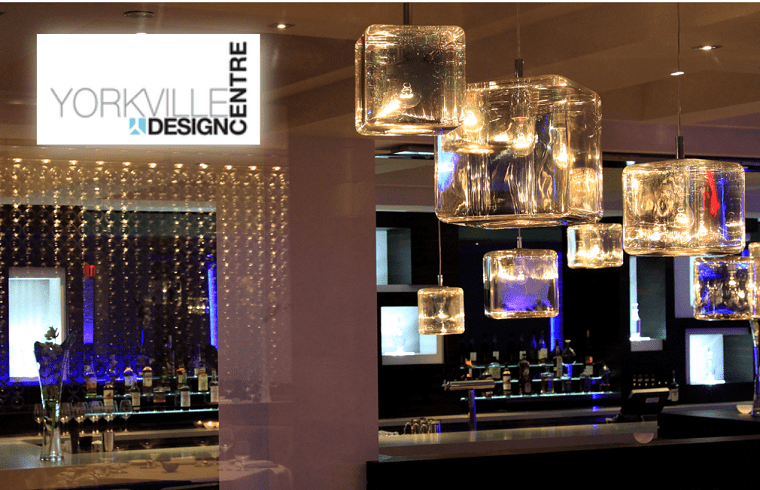 BEST FOR
Interior design and architecture
SERVICES
3D rendering

Floor and house plans

Space planning

Architectural design and drawing

Building design

Home and kitchen remodeling

New home construction

Universal design

Custom homes

Quotations

ADDRESS
87 Avenue Road Box 358, Yorkville Village, Toronto, Ontario

Canada M5R 3R9

CONTACT
Phone: 416-922-6620

Fax: 416-922-8329

Email: [email protected]

WEBSITE
http://www.yorkvilledesigncentre.ca/
Established in 1972, Yorkville Design Centre started with humble beginnings as a Downsview Kitchens retailer.  It is still today, but it has expanded its horizons as an award-winning interior designer and architect based in Toronto.  It provides luxurious outstanding services and stunning designs for residential commercial, and retail sectors.
2)  Croma Design Inc.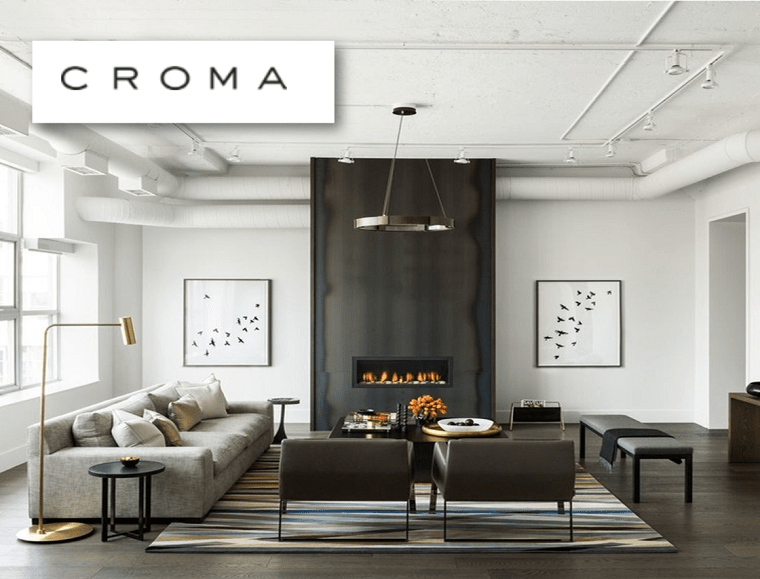 BEST FOR
High-end interior design services
SERVICES
Color consulting

Floor plans

Furniture selection and design

Décor and styling

Art selection

Kitchen and bathroom design

In-studio consultations

Furniture, finishes, bathroom, and kitchen design consultations

ADDRESS
639 Queen St W, Suite 404, Toronto, ON M5V 2B7
CONTACT
Phone: 416-366-9003

Email: [email protected]

WEBSITE
https://cromadesign.com/#croma
Yet another award-winning Toronto-based interior designer, Croma Design Inc. is a full-service firm that provides luxury design services for the high-end market.  Since 2001, Croma Design Inc. has created numerous bespoke interiors for large private homes, lofts & condos, vacation properties, developers, and many other spaces.  Furthermore, they ventured in renovations, new builds, and extensions while establishing strong relationships with suppliers in the process.
3)  re:source lifestyles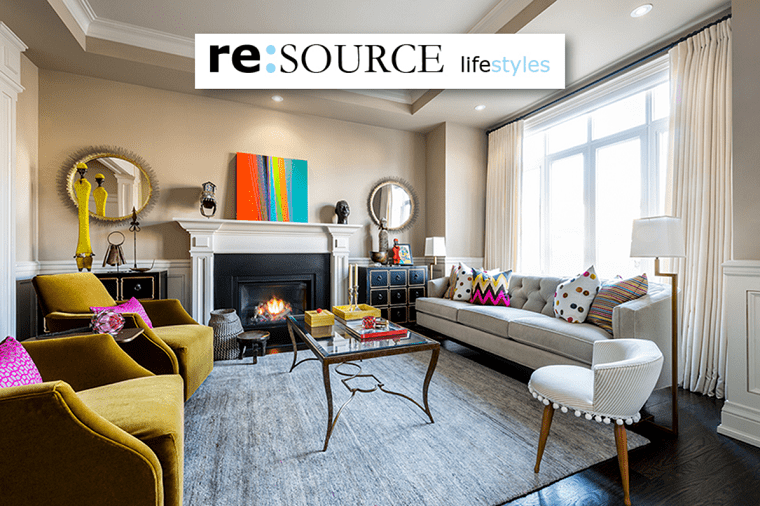 BEST FOR
Interior design and decor
SERVICES
Art and furniture selection

Color consulting

Custom cabinetry, built-ins, and furniture

Decluttering

Downsizing

Floor plans

Project management

Kitchen remodeling

ADDRESS
697 Markham Street, Toronto, Ontario M6G 2M2
CONTACT
Phone: 416-929-9227  |  Mobile: 416-888-9227

Email: [email protected]

WEBSITE
http://resourcelifestyles.com/
When it comes to interior design, Toronto residents highly commend re:source lifestyles as one of the leading interior designers in the area. The owner, Paul Semkuley, has a keen eye for what's fashionable and stylish, enabling him to create timeless interiors for clients in the Toronto and surrounding areas. Paul combines his love of art together with fashion and design to offer distinctive styling services to his clients.
4)  Megan Crosbie Design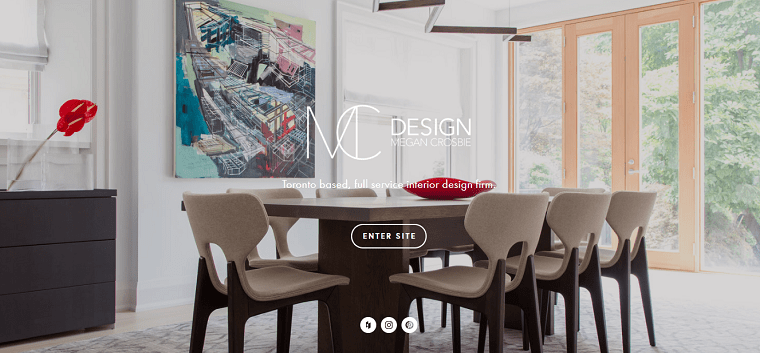 BEST FOR
Full-scale interior design services
SERVICES
2-hour consultation

Art and furniture selection

Color consulting

Custom built-ins, cabinetry, storage, furniture, shelving, etc.

Floor plans

Guesthouse design and construction

Lighting design

Project Management

Space planning

Sunroom design and construction

ADDRESS
Not available
CONTACT
Phone: (647) 930-6058
WEBSITE
https://www.megancrosbiedesign.com/
Megan Crosbie Design is a client-focused interior design firm headed by Megan Crosbie herself.  Megan has a unique and strong sense of design, as well as a passion for colors.  She has a soft spot for contemporary styles and clean lines but still practices versatility to better accommodate her clients' preferences and requirements.
5)  Parkyn Design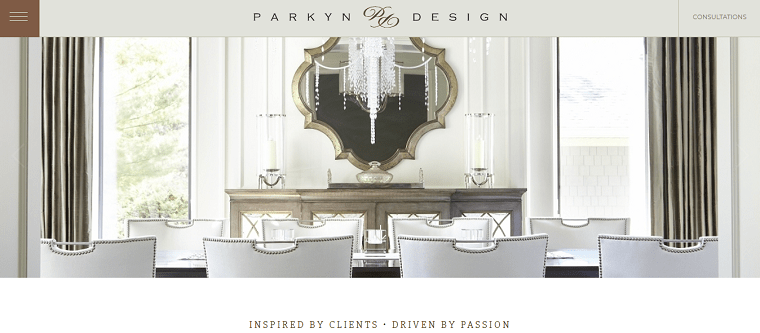 BEST FOR
Residential new construction, full décor, and renovation services
SERVICES
Custom built-ins, furniture, carpentry, rug, upholstery, shelving, etc.

Downsizing

Drafting

Kitchen remodeling

Space planning

Custom paint wall coverings & faux finishes

Art, furniture, and accessory selection

Window treatments and soft furnishings

Exterior finish specifications

Furniture layouts

Architectural space planning

Feng shui design

ADDRESS
1545 Cornwall Road, Unit 48, Oakville, Ontario L6J 0B2
CONTACT
Phone: 905- 842-0080

Fax: 905- 842- 0070

Email: [email protected]

WEBSITE
https://www.parkyndesign.com/
Parkyn Design offers full-scale interior design services, including renovations, décor, and new construction.  The Parkyn Design team believes that great design transcends any style.  They deliver designs and end-result tailored according to the client's personality, reflecting their lifestyle as well as evolving with their present and future needs.
Parkyn Design has been serving residents and businesses in the Greater Toronto Area for years.
6)  Lori Pedersen Home Staging+Styling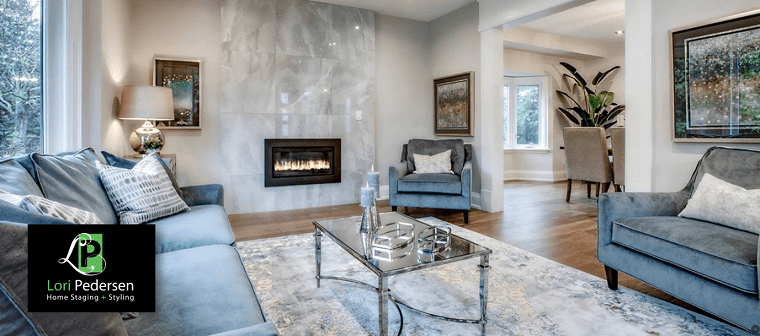 BEST FOR
Home staging, interior design, and photo styling
SERVICES
Art and furniture selection

Color consulting

Custom kitchen cabinets and blinds & shades

Home staging

Lighting design

Universal design

Interior design and décor

Window treatments

Fabric for re-upholster

Renovation recommendations and choice of finishes

ADDRESS
Not available
CONTACT
Phone: (416) 919-5933
WEBSITE
http://loripedersen.ca/
As one of the premier interior designers in Toronto, Lori Pedersen Home Staging+Styling provides luxurious, tailored designs for clients hailing from different markets.  It doesn't matter if it's a log home, equestrian properties, or residences of high-end towers downtown—LPHSS will design your spaces according to your requirements and taste.
7) Toronto Designers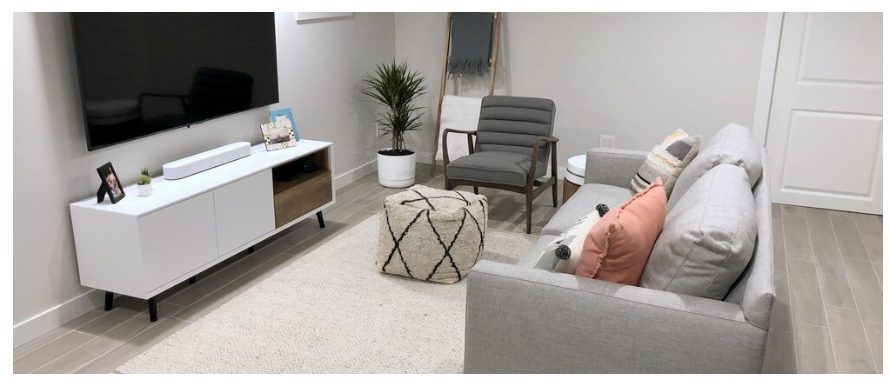 Susan Abramson is the principal designer at Toronto Designers. A native of Montreal, she has lived and studied in Montreal, Ottawa, the UK and Toronto, having earned multiple degrees in both business and interior design. Her practical, unpretentious and honest approach to making every space a beautiful and comforting retreat for each client is what has earned her the most praise.