The interior design of your spaces speaks dozens of things about you.  This is the reason why it's important to invest in upgrading your space at home or in business.
If you plan to upgrade your interior design, London accommodates thousands of designers who can help.  But with such an extensive selection, one can't help but get overwhelmed. This is the part where we enter.
After long hours of research, we were able to gather six of the most esteemed names in London's interior design industry.  No matter what your style is, these creative folks will surely be able to help.
Are you ready to get to know them? Fantastic!
Let's get started.
1. My Bespoke Room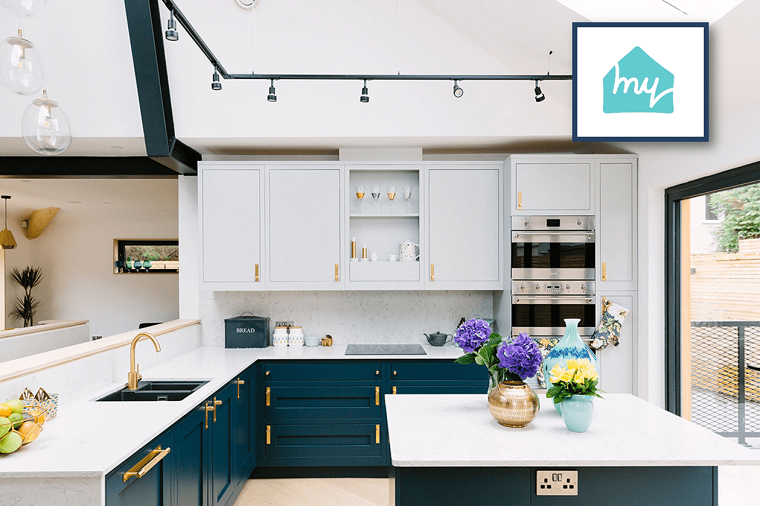 BEST FOR
Private space and commercial interior design services
SERVICES
Flat-fee room design packages

Personal shopping packages

Bespoke consultancy

Home visit

3D video walk-through

Built-in personal shopping

ADDRESS
63 Bermondsey St., London, Greater London SE1 3XF UK
CONTACT
Phone: 0203-904-3800

Email: [email protected]

WEBSITE
https://www.mybespokeroom.com/
Who says that interior design is only for the rich? My Bespoke Room is an award-winning interior designer without the diva attitude and designer price tag—the very reason why they become the top favorite amongst Londoners.  The My Bespoke Room team creates high-quality designs accessible even for the most budget-conscious homemaker, providing happiness and satisfaction for everybody.
2. Hedgeford & Berkley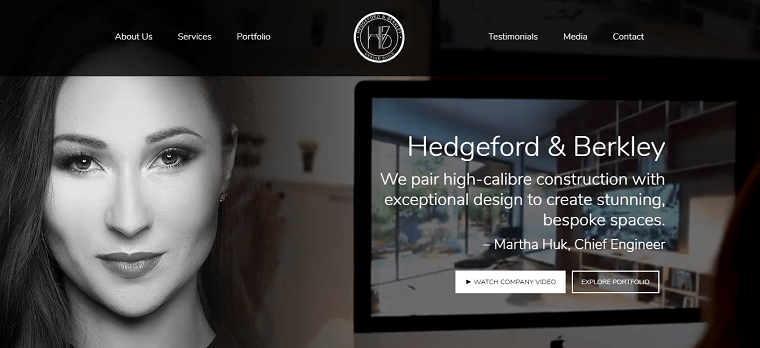 BEST FOR
Architecture and interior design
SERVICES
2D and 3D Modeling

Residential and commercial interior design & architecture

Project planning and management

Home, basement, bathroom, and kitchen remodeling

Sustainable design

Renovation

Wall art

Floor plans

Living Room, kitchen, bedroom, and bathroom design

Furnishings

ADDRESS
75 Wellington Street, London, ON N6B 2K4
CONTACT
Phone: (519) 709-2368
WEBSITE
https://hedgefordandberkley.com/
Hedgeford & Berkley pairs functional, high-caliber architecture with exceptional interior designs.  It provides renovation and design services that highlight sophistication and style to your spaces in a cost-effective way.  The Hedgeford & Berkley team weaves magic through their carefully planned designs and materials.  Their bespoke approach has created multiple industry recognitions, media coverage, awards, and a considerable waitlist.
3. Red Razberry Design Group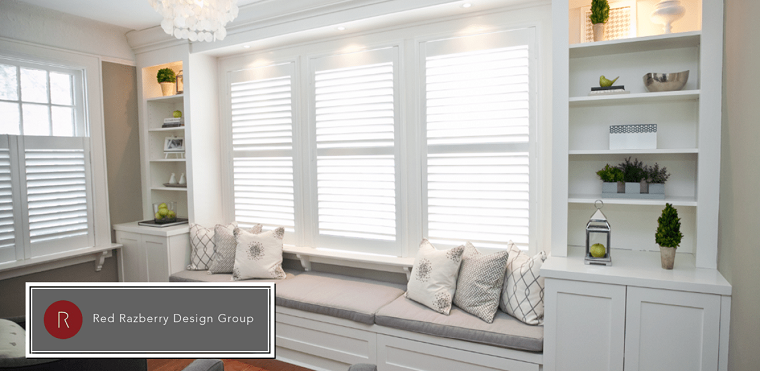 BEST FOR
Residential and commercial interior design solutions
SERVICES
Interior decorations

Space planning

Kitchen & bathroom design and renovation

Custom cabinetry

Renovations

Color consultation

3D Rendering

Kitchen Remodeling

Lighting & accessories

ADDRESS
24 York Street, London, ON N6A 1A5
CONTACT
Phone: (519) 123-4567

Email: [email protected]

WEBSITE
http://www.redrazberry.com/
Red Razberry Design Group is an award-winning interior designer that has been servicing London since 1998.  It offers full-range interior design services with an emphasis on the custom bath and kitchen design.  The Red Razberry Design Group team is known to deliver classic and elegant interiors within the scope of the client's budget.
4. JD Designs
BEST FOR
Residential and commercial interior design services
SERVICES
3D planning

Consultation

Decorator services

Home staging

Wallpaper and furniture services & gift cards

ADDRESS
316 Hilton Avenue, #2, London, ON N5W 2R6
CONTACT
Phone or SMS: (226) 926-1257

Email: [email protected]

WEBSITE
https://www.jddesignsinteriorservices.site/
When it comes to a pleasantly homey interior, London residents highly recommend JD Designs.  The team's unique perspective is deeply rooted in both arts and architecture.  This prospect can be translated through the colors, textures, and space manipulation perfectly coordinated by the JD designers.
5. Claudia Dorsch Interior Design Ltd.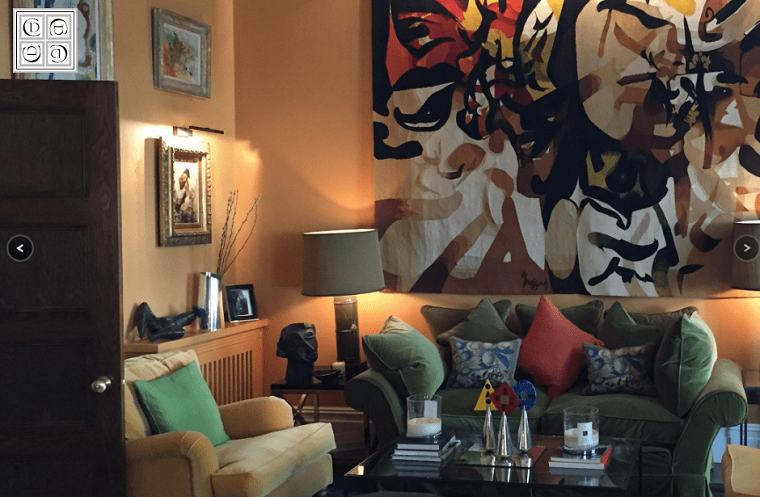 BEST FOR
Bespoke interior designs
SERVICES
Bespoke furniture, shelving, cabinetry, etc.

Conservatory design and installation

Decluttering

Downsizing

Home staging

House plans

Seasonal decorating

Furniture and homeware

Soft furnishings and upholstery

Product sourcing

Project management

ADDRESS
13 Bracknell Gardens, London, Greater London NW3 7EE, UK
CONTACT
Phone: 020-7472-5881 | Mobile: 07801-234-677

Email: [email protected]

WEBSITE
http://www.claudiainteriors.co.uk/
Londoners who are partial to bespoke designs go to Claudia Dorsch Interior Design Ltd. Claudia pays extra attention to every detail to come up with a superb concept that will suit the client's personality and style.  Claudia has honed her skills in designing for over 20 years, working hard to provide the best results for every client who endeavors to convert their spaces into a place where they can live and function comfortably.
6. Black & Milk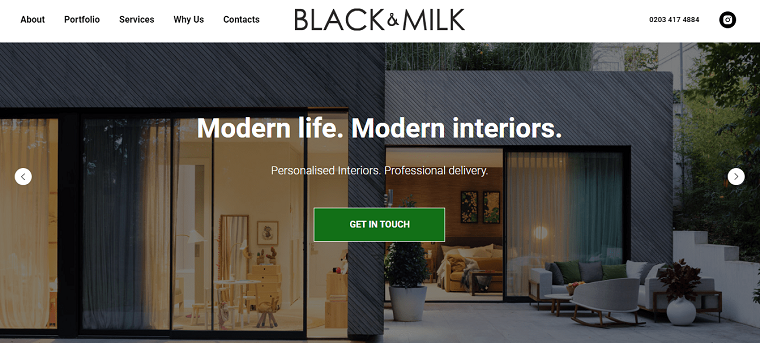 BEST FOR
Residential interior design services
SERVICES
3D rendering

Bespoke fixtures, furniture, cabinetry, media units, rugs, etc.

Decluttering

Downsizing

Drafting

Floor plans

Furniture selection

Home staging and planning

Interior photography

Kitchen design and renovation

Lighting design

Space planning

Sustainable design

ADDRESS
101-103, Heath Street, London, NW3 6SS
CONTACT
Phone: 020-3417-4884
WEBSITE
https://design.blackandmilk.co.uk/
Established in 2013, Black & Milk provides modern interiors for modern homes.  The Black & Milk creative team, headed by the tandem of Olga and Toly Alekseev, brings precision, elegance, and understated luxury to contemporary residential interiors.  They take pride in their ability to truly listen and understand the clients' needs, bringing fresh designs and output that will suit every client's lifestyle.
7. Cigal Kaplan Interior Designer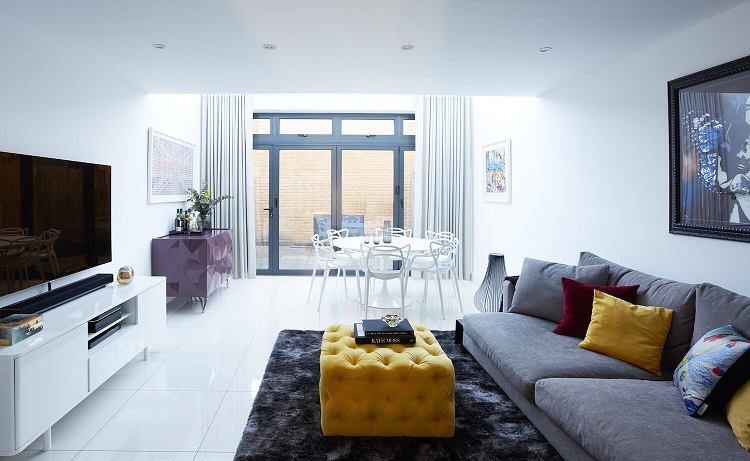 BEST FOR
Interior Design Services
SERVICES
Relocation & House Moves

Settling in Solutions

Interior Design for the Day

ADDRESS
London
CONTACT
+44(0)20 872 07433
WEBSITE
https://cigalkaplaninteriors.com/
Cigal Kaplan Interior Designer believes that a successful interior design project pivots on collaboration between architect, builder, services, client – and designer. They'll hold an initial consultation about your plans, where you discuss your design hopes and dreams, and in turn they'll tell you about the services they offer. As a result, they gain an understanding of your requirements, plan the work, and assess the creative potential for the project. After the consultation, they provide a personal design proposal outlining our services.