Damaged foundation can endanger your loved ones and put your entire property at risk. When ignored, this can lead to cracked doors, uneven floors, and lots of other problems.
So, why wait for your building to crack down before getting repairs?
It can be quite exhausting to find the best option for a foundation repair in Fort Worth, so we already did the hard work for you.
Here, you will find not only one but 6 viable options! Keep your eyes wide open and read on to meet some of the best foundation repair experts in the area today.
1.      G.L. Hunt Foundation Repair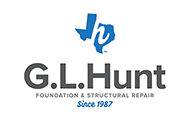 Best For
Foundation and Concrete Repairs
Services Offered
Foundation inspection and repairs

Concrete piling repairs

Steel piers

Drainage solutions and gutter installation

Soil stabilization

Pier and beam repairs

Address
4021 Benbrook Hwy, Fort Worth, TX 76116, United States
Contact Information
+1 682-350-8971
Website
https://www.glhunt.com/
G.L. Hunt Foundation Repair is the name trusted by many when it comes to foundation and concrete repair services in Fort Worth. The reason? They offer comprehensive services backed by lifetime warranties plus financing and discounts. But wait, there's more! They also offer some great freebies such as home inspection for homeowners and foundation repair estimates — all of which are essential to help you get the appropriate service that exactly fits your budget.
2.      JB Quality Foundation Repair LLC

Best For
Quality Foundation Repairs
Services Offered
Foundation inspection and repair

Maintenance recommendation

Drainage correction

Concrete services

Address
3217 Bonnie Dr

Fort Worth, TX 76116

Contact Information

817-896-6152

Website
https://www.jbquality.com/
JB Quality Foundation Repair LLC is also a good option mainly because of its straightforward foundation repair process. All you have to do is schedule a free inspection, meet with the field technician, schedule the repair, and watch the guys do the work. With the company's over 20 years of experience in the field and a myriad of positive customer reviews, you can expect that they will do the job right and meet your exact needs.
3.      HD Foundation Repair

Best For
Heavy Duty Foundation Repairs
Services Offered
Slab foundation repairs

Pier and foundation repairs

Drainage system installations

Plumbing tests

Address
420 Throckmorton St, #200

Fort Worth, Texas 76102

Contact Information
(817) 798-5656
Website
https://hdfoundationrepair.com/
HD Foundation Repair, on the other hand, specializes in doing residential foundation repairs. They have a strong commitment to helping Fort Worth homeowners ensure that their properties are always strong and stable. Aside from resolving foundation issues, you can also count on them if you need a new foundation drainage system installed. They offer free drainage evaluation and can install French drains, surface drains, and more.
4.      Straight Line Foundation Repair & Drainage

Best For
Foundation Repair and Drainage Services
Services Offered
Site preparation, excavation, and backfill

Drainage and foundation maintenance

Consultation and design

Residential and commercial foundation repair

Guttering

Retaining walls

Bobcat services

Address
8112 White Settlement Rd

Ft Worth, Texas 76108

Contact Information
+1 817-640-1000
Website
http://straightlinefoundationrepair.com/
Looking for foundation repairs that last long? Well, then you might want to head over to the guys at Straight Line Foundation Repair & Drainage. This company and its team have been well-known in Fort Worth because of their capacity to offer solutions that last a lifetime. Customer testimonials on their website (http://straightlinefoundationrepair.com/) could back up this notion. And if those aren't enough, you may also request a free evaluation to see how their team proposes to solve your problems.
5.      Accurate Foundation Repair

Best For
Comprehensive Foundation Repair Services
Services Offered
Residential and commercial services

Concrete piers and piling

Moisture containment barriers

Soil containment barriers

Brick mortar repairs

Address
5001 Sun Valley Drive

Fort Worth, TX 76119

Contact Information
817-662-7294
Website
https://www.steelpiers.com/
Accurate Foundation Repair takes pride in its many years of experience in providing foundation repair services and more. This company is actually a favorite among homeowners of Fort Worth because of the tailored service they offer to every customer. However, it's worth taking note that they also work with commercial buildings, which shows that they can handle foundation repair jobs of any type (or size).
6.      Structured Foundation Repairs Inc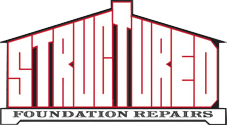 Best For
Repair of Slab and Pier & Beam Foundations
Services Offered
Foundation repairs

Commercial and residential services

Drainage correction

Address
13301 Trinity Blvd,

#133 Euless, TX 76040

Contact Information
972-330-4995
Website
https://www.structuredfoundation.com/
Structured Foundation Repairs Inc also offers valuable services to homes and businesses across Fort Worth. Their team is expert when it comes to repairing slab and pier beam foundations, yet that's not the only ace up their sleeves. They also conduct drainage correction by installing surface or French drains and offer mud jacking services whenever needed. Not sure if your foundation really needs repair? Structured Foundation Repairs Inc offers fast and free assessments, simply call 972-330-4995 to know more.
7.     B&P Foundation Repair, Inc.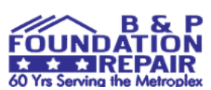 Best For

Foundation repairs

Services Offered

Foundation repair, foundation inspections, drainage repairs, concrete flatwork

Address

B&P Foundation Repair 3505 Airport Freeway Fort Worth, TX 76111

Contact Information
817-821-2394 |

[email protected]

Website
http://www.bandpfoundationrepairtx.com/
B&P Foundation Repair, Inc. is a great option for foundation repairs as they have over 60 years of combined experience in the industry. Aside from their long history in the repairing field, they have great customer-centered services such as repair assessments that are completed within 24-48 hours, insurance options, and finance options with approved credit.
They even have discounts for seniors, teachers, and military personnel. You can call them now for a free estimate on their services!