If you know how dangerous it is to deal with electrical tasks on your own, then one of the things you must have been thinking about when you have an electrical project is to hire an electrician. Getting the best electrical services out there means that you have to find a company that has been in the industry for several years, has great workers, and flexible enough to accommodate any electrical needs you have.
Finding that kind of company in Seattle shouldn't be that hard, especially if you have a list of some of the best electricians in the area. Fortunately, we have that exact list prepared for you. Listed below are the top electricians in Seattle you should be considering to work with right now!
1.     Electric Company of Seattle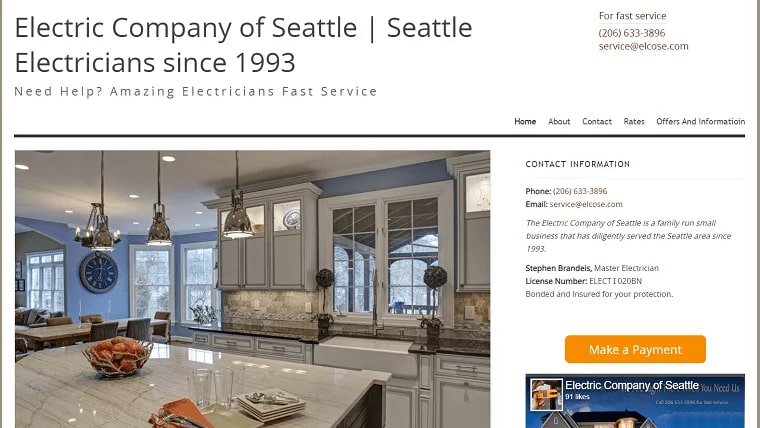 Best For
General Electrical Work
Services Offered
New installations

Rewiring and troubleshooting

Residential and commercial services

Electrical repairs, additions, and remodels

Address
7248 27th Ave NE, Seattle, WA 98115, United States
Contact Information
+1 206-633-3896
Website
https://www.elcose.com/
Electric Company of Seattle is a small family-run electrical business that has been serving the Seattle area since 1993. Since its inception, a lot of people have sought their help because of the affordable services they have on offer. Despite the affordability of their offers, their team doesn't compromise the work they do or take shortcuts to finish everything quickly. They do all things following the industry's standards, and with diligence and efficiency.
2.     Exact Electric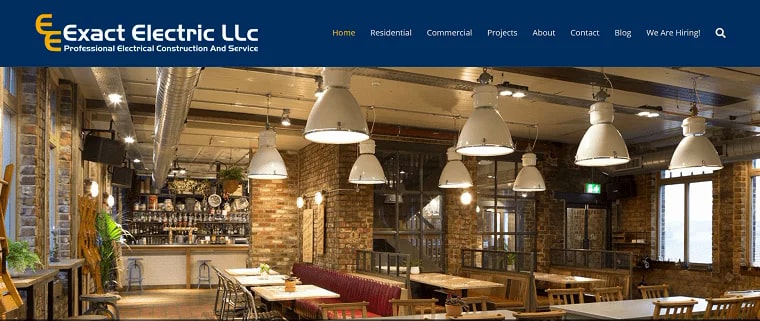 Best For
General Electrical Work
Services Offered
Residential, commercial, and industrial services

Lighting systems, retrofits, and maintenance

Remodels, replacements, and service upgrades

Address
10115 Greenwood Ave N #233, Seattle, WA 98133, USA
Contact Information
(206) 434-6915
Website
https://exactelectric.com/
Exact Electric is your company of choice if you need an expert in providing a full range of electrical and technology solutions to various sectors. From businesses, homeowners, contractors to builders, they work well with all clients, providing them with outstanding services and solutions from start to finish. Check out the recent projects of Exact Electric to get a solid idea on how great they are with different electrical projects. Visit their website, https://exactelectric.com, to start browsing.
3.     A&A Electric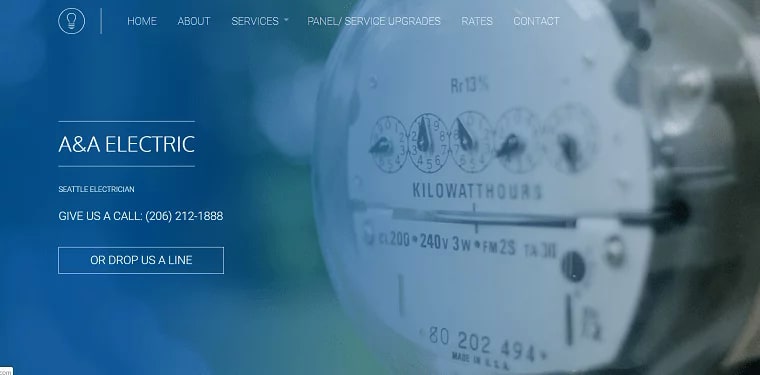 Best For
General Electrical Work
Services Offered
Domestic and commercial services

Electrical repairs and installations

Lighting work

Electrical panel upgrades

Interior and exterior electrical wiring

Address
9702 Densmore Ave N, Seattle, WA 98103, United States
Contact Information
(206) 212-1888
Website
https://anaelectric.com/
A&A Electric is the Seattle electrician you need if you're looking for an expert in all aspects of electrical work. There isn't any repair job, power problem or installation work that is too simple or complex for them to complete. If you need immediate assistance, their team can be reached 24/7 and they are always ready and well-equipped to help you resolve your electrical issues. Other things they can do for you are: ceiling fan installation, indoor and outdoor lighting work, home theater installation, electrical wiring, and a lot more.
4.     As You Wish Electric

Best For
General Electrical Work
Services Offered
Commercial and residential services

Generators and fans

Maintenance programs

Installation, replacement, and rewiring

Green energy solutions

Address
825 S Stacy St.

Seattle, WA 98134

Contact Information
206-717-8661
Website
https://asyouwishelectric.com/
As You Wish Electric grants your wish of getting electrical services that have unbeatable quality. When you work with this company, you can be certain that your electrical projects will be handled properly in every step. It doesn't matter if it involves installations, repairs, or other general electrical work, because their team always aim to provide high-quality, unparalleled services to customers. They have been doing this for many years so you know nothing will go wrong when you leave the electrical work to them.
5.     Seattle Electricians Today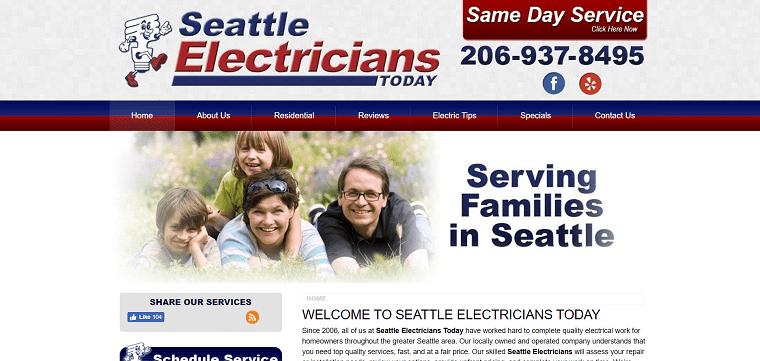 Best For
Electrical Repairs
Services Offered
All kinds of residential electrical repairs

Installation work

Electrical panels, ceiling fans, and generators

Electrical wiring, replacements, and troubleshooting

Lighting work

Address
4701 SW Admiral Way #230, Seattle, WA 98116, United States
Contact Information
+1 206-937-8495
Website
https://www.seattleelectricianstoday.com/
Seattle Electricians Today has been striving to provide the best electrical service possible since 2006. With their organized work process, they are able to deliver fast, reliable and professional electrical solutions, resulting in many satisfied customers in Seattle. Another great thing about this company is that they don't try to oversell. They offer the best solutions to your problems, and even if you choose the cheapest option, they will do the work for you with excellence.
6.     Artisan Electric Inc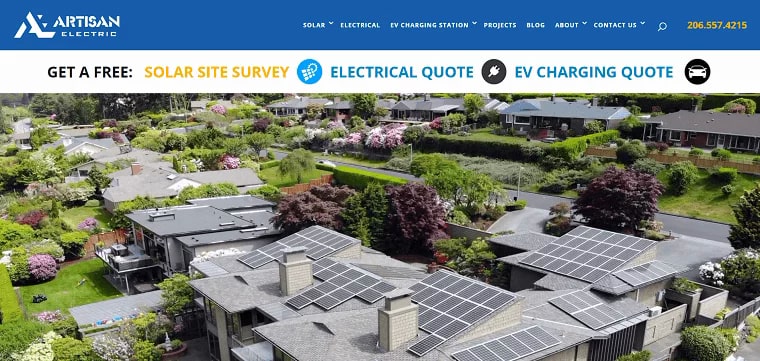 Best For
Solar Panel Installation
Services Offered
Solar electrical services

Design, install, and service

Residential electrical work

EV charging station

Address
969 S Nebraska St., Suite A, Seattle, WA 98108, USA
Contact Information
+1 206-557-4215
Website
https://artisanelectricinc.com/
Artisan Electric Inc is popularly known for their solar panel installation service, but they actually have the capacity to offer a wide range of quality electrical services. You can trust their highly-trained and qualified electricians for various tasks such as wiring replacements, electrical inspections, electrical panel upgrades, and numerous others. To ensure that clients will get peace of mind after every work is done, the company generously offers a 5-year workmanship warranty.  For more details, go to https://artisanelectricinc.com/.