Removing a wall is often done to increase and upgrade the living space of a property. There are two types of interior walls that houses can have: load-bearing and non-load-bearing ones.
If you plan on having a wall section removed in your house, you have to know the costs so you won't be taken off guard when the job has finished.
To help you out, we have crafted a quick and helpful cost guide for removing a wall.
The Average Cost of Removing an Interior Wall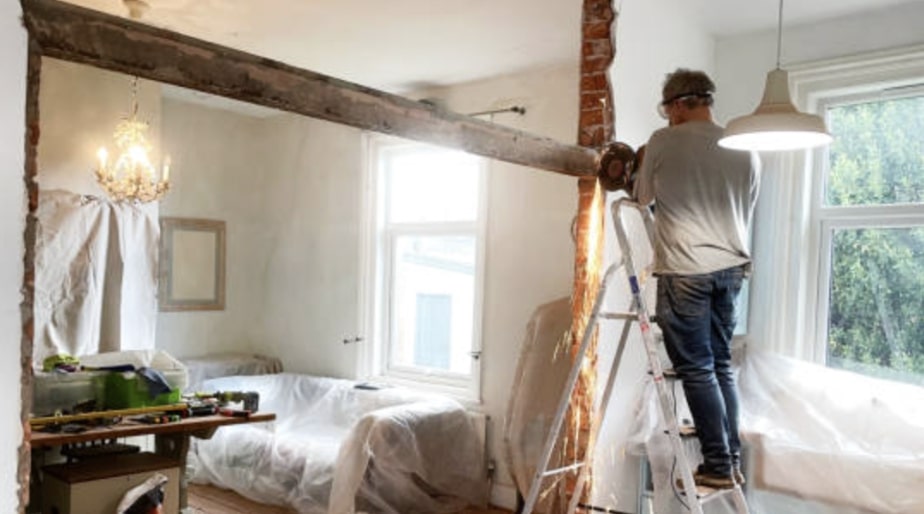 Interior wall removal can be affordable or costly based on your wall type, work size, and house layout.
Generally, people spend anywhere from $300 to $10,000 to remove obstructive walls.
Non-load-bearing walls support only themselves and thereby are less expensive to take out, between $300 and $1,000.
Whereas, load-bearing walls support other structural elements of the home like columns, beams, and roofs and cost a lot more to remove, between $1,200 and $3,000 for single-level homes and from $3,200 to $10,000 for multi-floor houses or apartments.
What are the factors affecting the price of removing a wall?
Taking down an interior wall is no easy task. Here are the factors that will affect the price. The cost will increase if one or more of them will take more effort and time to deal with.
Support Beams – You won't encounter these if you have a non-load bearing wall. However, if you have a load-bearing wall, you will find some sort of beams or columns behind it.
When these are removed, it's important that an alternate support structure be put in place, which your contractor can pull off himself or delegate to a sub-contractor.
It now comes to the question of the material that will be fixed in position. Laminated veneer wood will incur you about $55 to $400, while steel beams will cost you higher, from $1,300 to $3,500.
Electrical Wiring – Wiring can run behind the wall to be taken down. Since it's dangerous work, you have to get a licensed and experienced electrician to work for you.
Usually, an electrician will charge you an hourly rate of $50 to $100. They will work to remove and reposition these wires so they can be used still.
Plumbing – Similarly, you can run into plumbing obstructions behind the wall. To avoid interfering with the plumbing system of your house, relying on a qualified plumber is strongly advised.
So you can expect to pay the plumber from $45 to $200 per hour. And depending on the number of pipes in the way and the difficulty of removing them, the costs can go up.
Additional Services – Among these services are wallpaper removal or replacement, which would have to be done for your wall. This should add to the total cost of $400 to $2,000.
Also, since having no wall can expose other structural parts and/or partitions of your home, you may need to avail of drywall installation service, which can go from roughly $1.50 per square foot or $300 to $750 per room.
Check out our other contractor lists: